Suppose a franchisor wants to expand in Brazil. Instead of expanding it themselves, they might just have a license with one franchisee for the whole country becoming the master franchisee for that country. Otherwise, they'd have to deal with selling to multiple franchisees, the supply chain of getting goods to Brazil, managing the brand and everything needed by the franchisor to ensure that the franchisees are a success and their consumers are served 
Now, it can own and operate all of the restaurant locations in Brazil for that set franchise, or they can then sub-franchise to smaller single-unit operators or operators that want to operate two, three, four restaurants but not 100-plus, as a country of Brazil is a big place with over 200 million people.
Unless they can really develop that territory, many franchisors expand abroad. Typical the Master Franchise Fee is paid upfront to the franchisor for a set number of locations then additional locations have a separate Franchise Fee.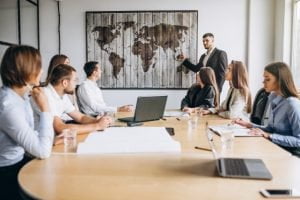 Options for Master Franchise Agreements
Now, there's also franchisors that are entering the United States. For example a colombian coffee franchise. As part of their strategy enter in the U.S., instead of having franchisees that had a few locations, they had master franchisees for each state in the United States. So you could open up to 30 coffee franchises in a set number of periods.
Now, it's going to depend on the relation between the franchisor and the master franchisee. Royalties might be lower. So if it's a food franchise that generally master franchise fee royalties are 4%, and there's a lot more work that the master franchisee is gonna have to do, maybe the royalty is not set at 4%. Including negotiating with suppliers, investing a lot more in the brand, etc.
You could be a master franchisee, where a sub-franchise is paying the master franchisee. Someone responsible for the entire state 2% in royalties, and then also paying the franchisor 2% in royalties.
Master Franchise = Team Work
---

So, in essence, the franchisor and the master franchisee are dividing tasks. They make sure that that individual location or single unit owner-operated franchisee is doing a good job. And they will support with some training items.

---
And the franchisor might be helping with other facets of the business that aren't so location-dependent. Such as the technology software, operation manual, etc. Where maybe depending on, especially if it's going to be a master franchisee for this particular state, the master franchisee might be much more focused on other stuff. Such as the supply chain issues, marketing, and really supporting the franchisees underneath them to excel their business.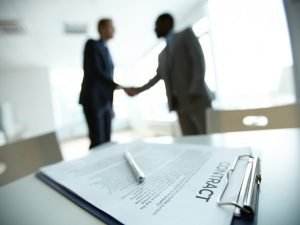 Recap
A master franchise is an award to license a certain territory to an individual or entity. Whether that entity or individual is responsible for operating all of the franchises in that set territory is going to depend.
They might be the ones operating the master franchisee themselves, or they might sub-franchise to other smaller franchisees. Making it easy for the corporate franchisor office to manage their system. Essentially, with a buffer between them and a business that has local know-how to excel and grow the franchise.