What is the EB5 Visa (July 2021 Update)
My name is Bernie Wolfsdorf. I am the managing partner of the Wolfsdorf  Rosenthal immigration law firm with seven offices. I am in the Los Angeles office today.  The topic for today is EB5. What is the difference between direct and I'm going to pitch this at all levels. That would be I will pitch this both at the advanced and the entry level. So I apologize to experienced EB5 practitioners. This is going to include some basic information. But the purpose is to provide you with a framework of how this exactly works.
How does direct EB5 work and why am I not dealing with the regional center program? Well, because the regional center program expired on June 30. I am expecting it to be renewed. But I can't tell you when it could be weeks, it could even be months. 
What I'm personally expecting in terms of the regional center program is that we will get an extension up until September 30, during which time Congress will debate a substantive bill. But I am also hopeful because I know that there is a bill ready besides the Grassley bill that could in fact be enacted very soon. This talk about attaching it to the infrastructure bill was a spending bill. 
Blog post incorporated from a video interview with Patrick Findaro (Managing Partner of Visa Franchise) and Bernard Wolfsdorf (Immigration Attorney)
EB5 Visa Requirements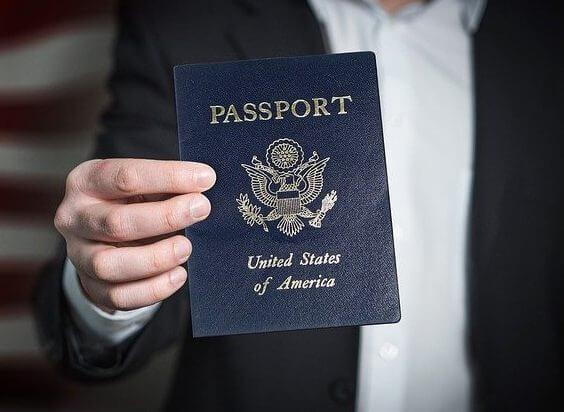 But for today's topic, we are going to deal with EB5. I'm going to explain the program and then Patrick is gonna very kindly provide us with some potential EB5  products.
I need to make this clear that while I know Patrick, well, I consider him a good friend, Patrick and WR immigration are in fact, separate entities. I encourage everyone to do due diligence. Before you make any investment, you really need to apply all necessary and required due diligence framework. 
We are not involved in making the selection in terms of investment because we are not Investment Advisors. And so I'm going to just deal with the law here today. 
Immigration Services
Okay, so a little bit about our firm, we claim to be a top rated firm. The proof, of course, is in the results. So let's move on. And there we have Patrick, managing partner of visa franchise, Visa franchise.com. UI think Patrick is probably the most seasoned guy in the industry today, and he is extremely well established, but he will present separately after me. 
As soon as I've gone through this standard legal disclaimer with a typo in there. I should have fixed that.
James, this is not legal advice. If you need legal advice, you need to consult with a specialist, briefly explaining for the beginners what the EB5  process is. The first thing is to prepare the source of funds, select the appropriate project and file your I 526 petition. The bad news is those are taking two to three years to adjudicate. Then you land with your green card. And you have a conditional Green Card 21 months later after landing, you get to file your 829 which is the removal of conditions. And it's at this final stage that you have to prove that the jobs were timely created and that the capital was committed. But you need to commit the capital at the time of filing the 526 How long does all This take assuming you're not from a backlog country. 
Realistically, minimum five to six years from start to finish. If you are from a backlog country, you can add as many years as necessary. Because currently, wait time estimates are running several years for Chinese. India hasn't been hit yet. Vietnam has. But that number, I'm not going to get into any depth on waiting lines today. Other than those numbers will change and do change every year, the Chinese waiting line first emerged in 2015, and has been a huge headache. for persons born in China. The Vietnam wedding line we're going to talk about has actually moved quite nicely. 
But currently, we have a cutoff of April 2020 for Vietnam, which is really quite reasonable. And the Vietnamese market is getting strong again together with the Indian market, which has not yet seen the backlog, but will um, why am I talking about that in this chart?
It says in small print underneath the 526 wait for the priority date to become current. And there are those three countries India, Vietnam and China that become a significant issue. 
So why am I talking about EB5  direct? I'm talking about EB5  directly because there is no regional center filing as of today. I expect this to change within a matter of weeks. But if somebody instructs me to file an EB 5  526 today, I cannot file unless it is a direct EB5 .