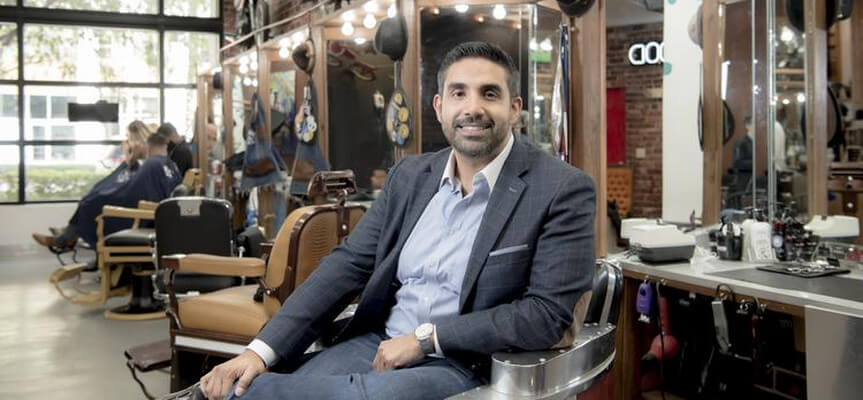 By: Jack Findaro, Product Development Director of Visa Franchise
Since its humble start over 15 years in a garage in Miami, The Spot Barbershop has risen rapidly into the top men's barbershop in South Florida. Looking to expand upon its four corporate stores, The Spot Barbershop has recently partnered with foreign nationals moving to the U.S. through the E-2 investor visa program. The franchisor is owned and operated by immigrants of Colombia and Honduras who have realized their own American dream. They recognize and appreciate the work ethic, drive, and entrepreneurial spirit that many Latin Americans as well as many other foreign nationals bring to the U.S.
Far from a traditional barbershop (despite the 40's/ 50's feel), The Spot offers the following services:
Regular Haircut
Regular Shaving
Hot Towel Shaving
Kids Cuts
Men's hairstyle / Designs
Men's facial massage
Men's Hair Coloring
Beard Coloring
Reflected by its strong management team and service quality, ratings are quite high on sites like Yelp and Facebook.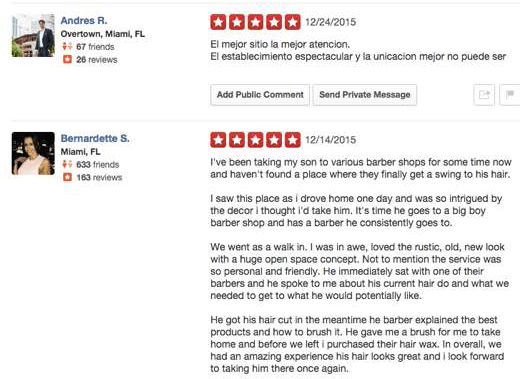 The Personal care & cosmetics industry is booming especially for men's care where there is no clear leader. The below chart reflects this growth
E-2 visa eligible franchise
For prospective franchise business owners, particularly individuals interested in investing in an E-2 visa business, The Spot Barbershop offers significant upside based on the initial investment amount.  The Spot Barbershop is an eligible E-2 Visa business opportunity that is ideally suited for non-U.S. citizens looking to move to the U.S. and invest in a profitable E-2 Visa business.
Opportunity: Seeking franchisees who are looking to take part in the day-to-day activities or semi-absentee. Available territory throughout Florida and the United States.
Investment: $212,000 to $298,000
About the Author:
Jack Findaro is the Product Development Director at Visa Franchise. He and his team focus on the research, analysis, due diligence, and ongoing relationships for the different franchises and businesses in Visa Franchise's portfolio. Before Visa Franchise, Jack worked at Miami-based global franchise company Restaurant Brands International, parent company of global iconic brands such as Burger King, Tim Hortons, and Popeyes. He worked within various departments, including Global Finance, Investor Relations, and Global Development. His experience at Restaurant Brands International has enabled Visa Franchise to provide deep insights to their foreign national clients, many of whom are interested in investing in a franchise in order to obtain their investor visa for themselves and their family.
Who is Visa Franchise?
Visa Franchise guides investors in identifying and analyzing the best investment opportunities tailored to their specific objectives. The focus of the firm is on franchises that qualify for the E-2 (1) and EB-5 visas (2). Visa Franchise is the trusted advisor of clients from all over the world when it comes to helping them find the business opportunity that best meets their investment and immigration goals. Visa Franchise takes into consideration their capability, experience, and size of investment to ensure that they choose the best possible option for their unique, individual situation. Visa Franchise is based in Miami, Florida with a second office in Orlando, Florida.
If you are interested in owning a franchise please reach out to info@visafranchise.com or call us at +1-305-454-7744
Note: Visa Franchise does not make any financial performance representations other than provided by franchisors
(1) E-2 Treaty Investor Visa allows a national of a "treaty country" – a country with which the U.S. maintains a treaty of commerce and navigation – to reside in the U.S. when investing a substantial amount of capital in a U.S. business (generally >$150,000)
(2) EB-5 visa requires at least a $500,000 investment in a U.S. business that creates at least ten (10) jobs for U.S. citizens or green card holders in the first two (2) years. Investors may either start their own businesses as active investors or invest in designated Regional Centers as passive investors
Summary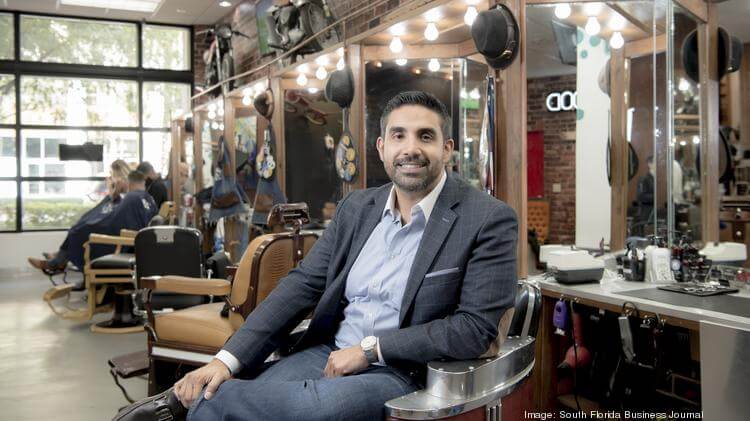 Article Name
The Spot Barbershop: E-2 visa business in the growing men's personal care & cosmetics industry
Description
Since its humble start over 15 years in a garage in Miami, The Spot Barbershop has risen rapidly into the top men's barbershop in South Florida.
Author
Publisher Name
Publisher Logo