Visa's period
The visa by law is renewed in five-year period for up to five years. For the renewal to be accepted, the entrepreneur must prove that at that time he was able to grow the company and generate a profit. "Based on the knowledge in the North American market, the vast majority of our customers could remain for many years in the country following our advice and the business model of various franchises," explains Managing Partner of Visa Franchise, Patrick Findaro.
"Brazilians can even make an investment in the United States and get a permanent visa, which is the EB-5, from which they receive a green card, which gives them nearly all the rights of an American citizen. However, for that, you will have to invest about $500,000 in the company and declare income tax in Brazil and the USA. We have identified a small market among Brazilians, for the EB-5 visa. So, we ended up developing investments that qualify for E-2, which is a temporary visa and can avoid double taxation. Thus, the investment is lower, about $ 150,000, and the process becomes easier, "said Rafael Lamberti, a Brazilian lawyer specializing in immigration and works in partnership with Visa Franchise.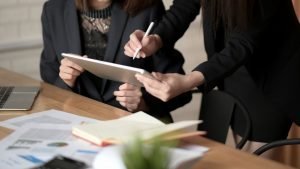 Visa Requirements
He explains that one of the visa requirements, according to US law, is that the owner or owners of the same nationality have 50% or more of the company's rights. Thus, the rest of the investment can be financed by Americans. With these parameters, the company may be classified as a foreign company.
"This is what happens often with franchises, real estate investments, restaurants, among others. These industries are even easier to be approved by immigration because they are physical business. Then, they (the consulates) have the mentality of a brick and mortar business, composed of products, inventory, employees, etc. This is synonymous with organization and profit for the Americans," Lamberti said.
More information on how to get the E-2 visa and Italian citizenship can be found on the following websites: www.ellocidadaniaitaliana.com.br /  www.lambertilegal.com / https://visafranchise.com/