Invest in a EB-5 Regional Center Program
From June 2021 up until now, January 2022, you can not invest in a EB-5 Regional Center Program. So that's where there's a pooled investment vehicle, and you're able to count. Not just the direct jobs like EB-5 direct and if you invest in a franchise. But also the indirect and induced jobs.
It makes it a lot easier in terms of counting those jobs.  And it doesn't have to be as labor intensive. As, say, a preschool or a fast food business to be eligible for the EB-5 visa.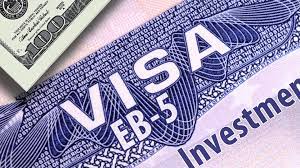 Plan B: Immigration Attorney
Now, the EB-5 might be re-authorized next month, February 2022. We have clients that are actually doing a plan B, where they have an I-526 approved. Or they're pending the I-526 petition based on our EB-5 Regional Center Investment and they want to have a plan B in place.
So what I suggest for the plan B, and, again, work closely and involve your immigration attorney from today. Is a potential E-2 Visa Franchise bridge, where you can purchase a franchise, and you got to look at franchises that are going to have a high resale value. Because you might only need this for three, four years while you wait for the EB-5 program.
So, with this
E-2 Visa Franchise
bridge, you can purchase a franchise. And ideally, it's one that has a good projected resale value. Because you might only need this option for six months, a year, two years, three years, and you might not want to keep that business.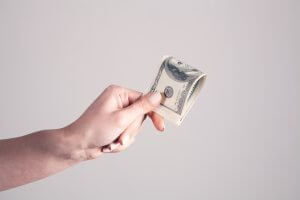 Buy a franchise to get the EB-5
So the key is having a franchise that you're comfortable with, that's going to be around. That has a low failure rate, and that you can have a good resale value. You can explore franchise opportunities on our
sister company website
.
---

Clients always ask us as we've had a lot of clients that have got the E-2 visa and then get a green card, could be through the EB-5 or another green card category.

---
And what do you do when you want to sell? Well, we recommend you go to the franchisor first. Then you go to go to some franchisees.
You can come back to us. And then potentially a business broker might be the best one to help you if a franchisor doesn't want to buy it back. Or another franchise in the system doesn't want to buy it from you. A business broker can list that business for sale.
E-2 Visa: A second plan B
If you're waiting for the EB-5 visa, they could re-authorize it if you made that investment through the Regional Center Program next month, February 2022. However, especially, if you're not just a single guy or a single girl, you might want to have a plan B. Because you have family, your kids, and an E-2 visa is a good option.
We like the franchise option, because it's kind of cookie-cutter. It's set, you have the data, you have the information. It's more plug and play.But you can also explore buying or starting your own business if you have an idea, and you're confident about that business.
However, be aware. Buying an existing business for your E-2 visa, it's generally going tof take one to two years. So that might defeat the purpose if you're looking to have a bridge solution. That might be anywhere from six months to three years.