For those that are on the E2 investor visa in the United States, or are thinking of investing in a small business to obtain an E2 visa USA, and are curious to know what the potential paths to obtaining a U.S. Green Card also known as U.S. permanent residence.
First, for visa franchises, we've had well over 400 clients, most of whom chose to invest in a franchise for their E2 visa. And the majority of our clients actually get the green card through their spouse. 
Investing in a small business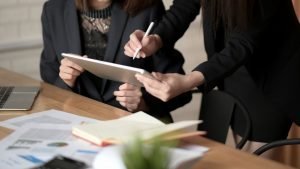 If you're the principal applicant investing in a small business, your spouse has work authorization. I'm gonna go through a couple different green card options so that the E-2 visa spouse can get a green card.
If your spouse has been working some years, even has a master's degree, he or she might be eligible for the EB-2 green card. If they don't have the necessary requirement to meet the EB-2 category, they might be eligible for the EB-3.
Unemployment is relatively low in states like Florida, around 5% and there's demand for labor. And it's become much easier depending on the skillset of your spouse and where he or she is applying for work to be able to get one of these employment green card options by having the employer sponsor his or her green card.
It's important with any of these options to consult with a U.S. license immigration attorney at visa franchise. We're not attorneys, we just help on the business and franchise selection side.
However, there are options for your spouse to be sponsored for a green card through employment. A few different ways that the E2 visa investor can get a green card is the EB-1A, it's a special ability visa. There's also the EB-2 NIW, National Interest Waiver.
For the EB2 NIW and the E-B1A, these are for professionals at the top of their field, extraordinary ability, and you don't have to go through the process of testing the local labor market.
How To Get a Green Card
If you've been published, if you're at the top of your field, talk to your U.S. immigration attorney, see if those options might be eligible for the green card. If you don't meet the requirements for EB2 NIW or the E-B1A, you might want to consider your EB5 visa.
The E-B5 visa as of September 2021, the investment amount is $500,000. So there's the potential that you start with the E-2, or you start with the E-B5 and you can get a green card based on the same investment that you did for the E-2 visa. 
---
| "Compared to the E-2, the source of funds is more stringent and important for the E-B5 and it really is important to show how you have spent or how you're in the process of spending that $500,000 to create 10 full-time American jobs".
---
And those jobs are measured by basically employees working 35 hours a week or more and the petition needs to stay the same or site variance. But if it's a fast-food franchise where every three months, six months there's turnover, that's fine, but you can't be taken away from that position. You still need to have 10, 11, 12 full-time positions that you have people on payroll for.
Those are just a few different options for getting a green card for those that are already on the E2 visa or looking to apply for the E2 visa.
I went through two ways that the spouse can get the green card through EB2, EB3 sponsorship from a company as well as the E2 visa investor through EB-1A, EB2 National Interest Waiver, or the direct EB5 option.