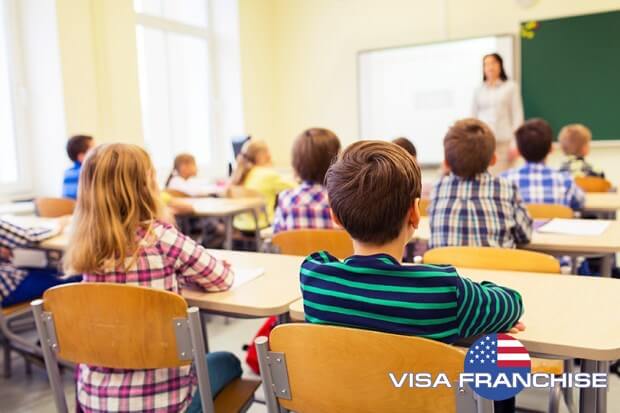 10 May

Öne Çıkan Çocuk ve Ergen Eğitimi Franchiseları
Foreword
Our focus at Visa Franchise is to find the best franchise investments that fit the unique profiles of our clients looking to invest in a business that will qualify for an E-2, L-1, or EB-5 investor visa. We continually research and analyze franchise investments in a diverse range of industries. One industry in particular that has gained in popularity among our foreign national clients has been thechildhood and adolescent education industry. Similar to how we at Visa Franchise have approached other our research into other industries, we have been reviewing education franchises on key success characteristics hat other successful franchises have been shown to process.
Franchise concepts within the education industry that address the educational needs of children to teenagers have received much interest in recent years due to the tremendous size of the market as well as the opportunity to cater to parents' growing interest in the education of their children. Now, more than ever, education has become the pathway for individuals to find gainful employment and earn a living. Parents know that their children's acceptance into a prestigious university enables them to have a wide range of professional opportunities once they graduate and join the workforce.
This approach helps children and teenagers obtain an advantage when they are in the job market by improving social skills, providing academic support, building confidence, and teaching them technology concepts.   The childhood adolescent education industry includes a wide range of areas, including traditional schools, Montessori schools, enrichment programs for school subjects, and specialized curriculums in robotics, coding, engineering, and programming. Several franchise concepts have been thoroughly developed and successfully implemented in recent years to address the growing demand in the childhood and adolescent education market.
Growing Segments of the Childhood and Adolescent Education Market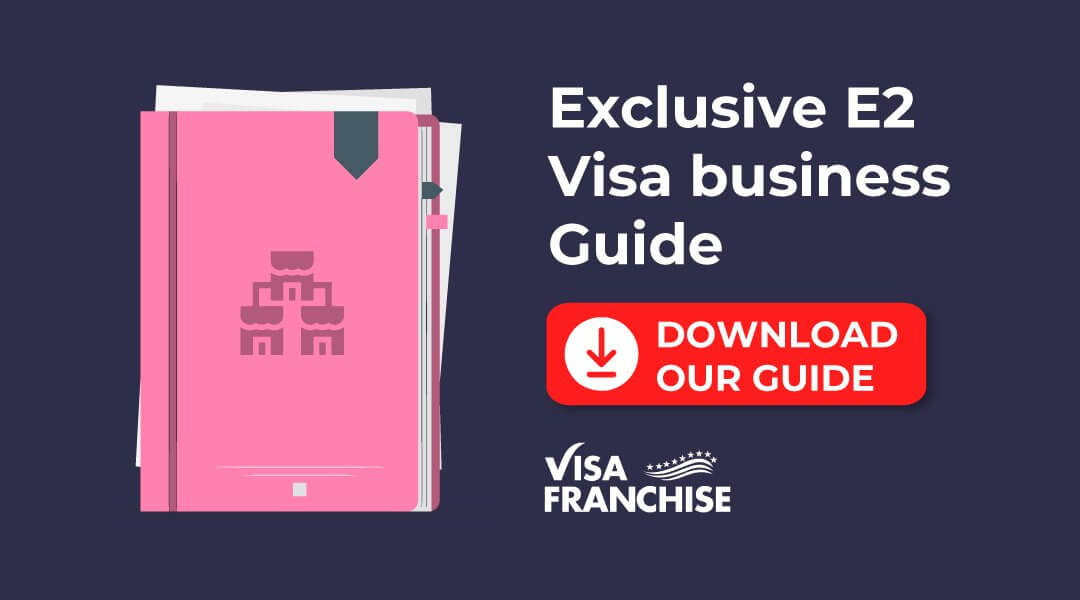 It helps to see the enormous size of the market to understand the promising opportunities within the childhood and adolescent industry. Below are some of the figures:
These figures tell a promising story to those interested in making a franchise investment within the abroad education industry. It is a very dynamic market with several compelling segments that we at Visa Franchise have identified as having the most upside in the coming years.
Montessori Schools
Hybrid of a childcare center, including the curriculum and philosophy of the world-renowned Montessori approach and an inspired art & science program. Many studies show that the educational environment a child, even as young as a few months old, has a profound impact on their overall development. For this reason, Montessori Schools are becoming much more popular in the U.S. However, the majority of schools that have Montessori in their name do not abide by the Montessori teaching principles. It is important to ensure that the Montessori franchise concept follows the Montessori teachings as the schools that most closely align with the Montessori principles are the ones that parents choose for their children. We at Visa Franchise have extensively studied the Montessori school franchises in the U.S. to find the most compelling Montessori franchise investment concepts that would also qualify for an E-2, L-1, or EB-5 investor visa.
Enrichment (STEAM) Learning
Familiarity with technology has become necessary in today's world. However, many traditional primary and secondary schools have not updated their teaching programs. They are unable to cope with the growing need for education in this discipline. In recent years, several STEAM (Science, Technology, Engineering, Art and Math) based franchises have begun offering enrichment learning to children in their communities. They are thus able to better and more quickly address the market need to teach these skills. STEAM education franchises offer before and after school classes. Also in-school workshops, winter and summer vacation camps, and a variety of additional benefit centers.
---

Visa Franchise has researched many STEAM education franchise concepts. Several of which are poised for success in many markets throughout the U.S. We are quite convinced that these concepts will only continue to grow as they address the desire of parents to teach their kids STEAM skills that are necessary for a 21st-century century economy.

---
Schooling and College Placement Tutoring
The supplement education market is even biggest than the enrichment education market. Many parents seek out tutors that can help their kids learn subjects that they might be having difficulty learning. Many supplement education tutoring franchises exist in the U.S., though many have an extremely high failure rate as they have flawed business models that do not work out for their franchisees. Therefore, to operate successfully in this space, a tutoring franchise concept must have an innovative business model. And must adapt to the changing education market. We at Visa Franchise have identified a few such concepts that are successfully operating in the competitive tutoring franchise education market.
Summary
The education franchise market addressing children to teenagers is full of diverse investment opportunities. Is vital to be able to discern the success from franchise concepts with flawed business models. Visa Franchise's continuous research into the education franchise market has allowed us to find the most promising franchise concepts. We plan to continue to revisit this industry as it continues to evolve to address the 21st-century century education market.
About the Author:
Jack Findaro is the Product Development Director at Visa Franchise. He and his team focus on the research, analysis, due diligence. And ongoing relationships for the different franchises and businesses in Visa Franchise's portfolio. Before Visa Franchise, Jack worked at Miami-based global franchise company Restaurant Brands International. The parent company of global iconic brands such as Burger King, Tim Hortons, and Popeyes. He worked within various departments, including Global Finance, Investor Relations, and Global Development. His experience at Restaurant Brands International has enabled Visa Franchise to provide deep insights to their foreign national clients. Many of them are interested in investing in a franchise to obtain their investor visa for themselves and their families.
Who Is Visa Franchise?
Visa Franchise guides investors in identifying and analyzing the best investment opportunities tailored to their specific objectives. The focus of the firm is on franchises that qualify for the E-2 (1) and EB-5 visas (2). Visa Franchise is the trusted advisor of clients from all over the world. We help them find the business opportunity that best meets their investment and immigration goals. The company takes into consideration their capability, experience, and size of investment to ensure that they choose the best possible option for their unique, individual situation. Visa Franchise is based in Miami, Florida with offices throughout the U.S. and world.
Interested in owning a franchise? Please contact info@visafranchise.com or call us at +1-888-550-7556.
Note: Visa Franchise Does Not Make Any Financial Performance Representations Other Than Provided By Franchisors. It Is Always  Advised To Consult  With A Licensed Immigration Attorney Regarding Immigration Manners.
(1) E-2 Treaty Investor Visa Allows A National Of A "Treaty Country" – A Country With Which The U.S. Maintains A Treaty Of Commerce And Navigation – To Reside In The U.S. When Investing A Substantial Amount Of Capital In A U.S. Business (Generally >$150,000)
(2) EB-5 Visa Requires At Least A $500,000 Investment In A U.S. Business That Creates At Least Ten (10) Jobs For U.S. Citizens Or Green Card Holders In The First Two (2) Years. Investors May Either Start Their Businesses As Active Investors Or Invest In Designated Regional Centers As Passive Investors