Franchise Lawyer Interview (2021)
Patrick: Hey, you have Patrick Findaro here, co-founder at Vetted Biz and Visa Franchise. Today, I'm very excited to have on a very special guest, Courtney Hutchinson, who is a franchise attorney based in Naples, Florida. We've had multiple clients engage her services and work with her to do everything that's legal-related for franchising and including incorporating the business, etc. She works with clients nationally on franchise law.
So we met, I think it was like four years ago at a franchise executive round table here in Miami, Florida. At the time she was working at a pretty large…I think one of the more…one of the premier franchise law firms in the country here in Miami. And then we reconnected maybe two years ago and she started really working closely with our clients and Visa Franchise on everything that's franchise-law-related and again, on the business incorporation and some other types of business in corporate law.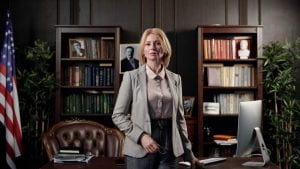 Courtney Hutchinson
So I'll bring her on in a second, but I just wanted to give a further introduction. She grew up in the franchise space. So her parents have owned multiple restaurants and…or sorry, multiple retail businesses, including 7/11. So she grew up behind the cash counter and she knows how it is to be a franchisee. As that's what her parents were doing. Her mom and dad ran a 7/11. They ran other businesses. So she understands from a much more practical standpoint than many franchise attorneys and franchise lawyers. How the dynamic is in terms of the initial and then ongoing relationship with the franchisor. So whether that's before signing a franchise agreement. The first five years, or 10-year initial term, or through their new renewal cycle. She and her family have lived that.
So it's not every day that you get lawyers that have deep practical experience on the client side of what their clients are gonna be doing and are actively doing. And I think growing up in that environment has really propelled her to really feel…to relate with our clients and give real practical knowledge in terms of what it is like to buy, own, operate, and sell a franchise. Really from a legal standpoint.