1- You are your own boss

Buying a franchise might be a good reason for the ones who are tired of working at a large corporation or even a mid-sized company. This is the number one reason that people buy a franchise. Now, that doesn't necessarily mean that it's the best financial decision. There are many professionals and entrepreneurs that might make less money the first years. So it's really important to understand what your priority is.
2- Flexibility 
We have a lot of clients that are ok working a few hours on the weekend. But, Flexibility generally comes with time. We strongly suggest if you're opening up a franchise to work as many hours as possible. That's 40, 50, 60 hours a week until the business is stabilized. And then you can have that flexibility and be your own boss.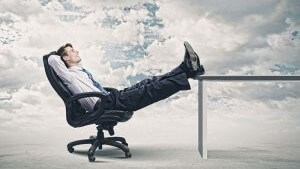 3- Established business model = Right franchise
Generally, franchises have been operating for many years. But before they start franchising, so they hopefully have had 5, 10-plus corporately-owned and managed locations before they start seeking franchisees into their system.
If you choose the right franchise, it's an established business model. You can see how many franchise locations there are, their metrics, the founding year, how many corporate locations there are on our portal www.vettedbiz.com.
4- Being part of a network of franchisees
In franchising, there's a common adage, in which you're in business for yourself, but not by yourself. You have the support of the franchisor. You have a community of franchisees that you can reach out to. When times are good for praise, when times are bad as well. And that can be a great support mechanism where you might want to change payroll providers, or you're seeking a new bookkeeper. 
It's not just you're alone going through these decisions as being a business owner, but you have a network of 10, 20, 100s of other franchisees to bounce ideas off of and have best practices.