There are many reasons why moving to Asheville NC and opening a small business is such a great move. For starters, Asheville NC has always been a popular destination. Even going so far as to earn the Best Travel Destination in the United States in 2017, as awarded by Lonely Planet.
That's not the only recognition Asheville NC has earned. It's also one of the best small cities in the U.S. And most importantly, one of the best places to reinvent your life. Let's explore more reasons why Asheville NC, a beautiful small city that is neatly tucked away in the Blue Ridge Mountains, is the best place to be for entrepreneurs who want to settle down and enjoy small-town life.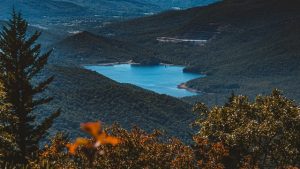 Business Environment
Asheville NC is not only a tourist hotspot, but business owners and would-be entrepreneurs are also making their way there. Each and every year, the business environment becomes more conducive to startups. The number of newly established businesses expects to increase as the population goes up.
---
| The reason why Asheville NC is so attractive to entrepreneurs is that there are numerous resources available to support startups.
---

For instance, the Economic Development Coalition launched a program called Venture Asheville. Which is designed to provide new entrepreneurs with the mentorship and funding needed to stand on their own legs. Another program, referred to as Asheville Angels, provides financing to fledgling startups.
Besides that, the cost of doing business is attractive in Asheville NC. Making it one of the best places to live for both business owners and professionals. That's because residents of Asheville support local businesses. Plus, local banks are willing to invest in new businesses. Most importantly, Asheville has relatively affordable commercial and residential real estate markets, especially given its popularity.
Residential Real Estate Market
There are many residential real estate options to invest in within Asheville NC. As mentioned, Asheville is located high up in the Blue Ridge mountains of Western North Carolina.
You will be able to find many residential properties in various beautiful neighborhoods in Asheville and the surrounding Black Mountain area. Whether you're looking for townhomes, condos, gated communities, green-built homes, luxury homes, or log cabins, you're bound to find something that suits your needs. Buying Asheville residential real estate is especially popular because of all the beautiful scenery and views, so that's always a plus.
Commercial Real Estate Market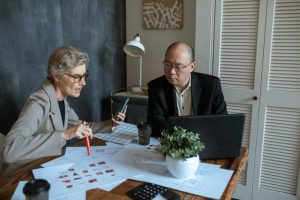 Commercial real estate in Asheville NC also has some attractive offers that can do wonders for your startup. If you check Asheville commercial listings, you can find anything from downtown properties to Black Mountain commercial properties.
Therefore, when you move to Asheville to start your new business, you'll be able to find the perfect residence and business premises to complement each other.
Is Asheville a Good Real Estate Investment?
Real estate market is generally a recommended investment, but is it worthwhile to buy real estate in Asheville NC? The short answer is absolutely yes! Depending on the type of business and home you want. You can research the trends for buying real estate in Asheville at the right price. If you're planning to buy Asheville real estate, the market is the best it's ever been right now. With the potential for even more growth.
This wasn't always the case because the nearby larger cities of Charlotte and Durham once held more appeal. However, there's been a big change since the COVID-19 pandemic. With its small-town feel but room for opportunity, Asheville has developed its own major attractions that make it the place to be for entrepreneurs and tourists alike.
For these reasons, Asheville real estate market investment is one of the best real estate investments in the country. This is especially so as the city becomes home to more and more people. In fact, the Asheville housing market is way larger than its present population. If you factor in the housing for the surrounding five-county metropolitan area.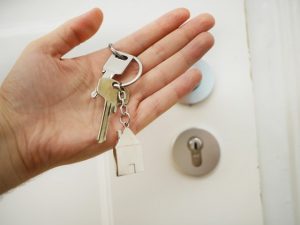 Overall, the trends associated with the Asheville real estate market have generated positive statistics all around, and this is expected to improve in the long term. As an entrepreneur, it makes sense to consider investing in real estate in Asheville NC from a profit point of view. As a potential resident of the city, there are also some great reasons why investing in real estate in the city is an excellent idea.
So, what do you need to do to buy into one of the hottest housing and commercial real estate market in the United States? Contact Freestone Properties to learn more about both residential and commercial real estate options in Asheville today.