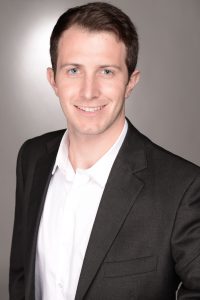 By: Jack Findaro
What is the Best Franchise?             
At Visa Franchise we advise foreign nationals that are already living in the U.S. or are looking to move to the U.S. through a franchise or business investment that qualifies for an investor visa (E-2, L-1, or EB-5). One question we hear quite often is, 'what is the best franchise?' We can completely understand why an individual looking into investing and opening a franchise would ask this question. However, after working with hundreds of clients from around the world and analyzing over 1,200 franchises over the past few years we have seen that there is no simple answer to the 'what is the best franchise' question. In order to properly answer that question, we must not only analyze the franchise options but also the individual who is asking the question.
Franchise Rankings are Inherently Flawed
Many websites and notable publications such as Entrepreneur Magazine and Franchise Times publish their rankings annually of the top franchises in the U.S. They claim to analyze many data points such as: unit count, growth percentage, years in operation, franchisee satisfaction surveys, average revenue, and total investment amount, among others. While all of these factors are important for individuals looking to buy a franchise, they do not necessarily indicate what is the best franchise for any given individual. By only analyzing the franchise and not the individual who is looking to become a franchisee, that individual only has a partial view which could lead to disastrous results if the individual invests in the wrong franchise for them personally.
It helps to review some real examples of the many flawed franchise ranking systems. In order to paint a full picture, one must look at the characteristics of an individual looking to invest. These characteristics include: investment amount capacity, business background and experience, level of involvement in the business, industry of interest, and location of the business. Below is an example 'investor profile' that we can use for this case scenario:
Investor nationality: Brazilian
Investment level: $150,000-$300,000 (all equity with no finance)
Business background and experience: long time entrepreneur with a management and finance background
Level of involvement: active
Industry of interest: wellness and beauty, commercial cleaning, and property management, though open to interesting business models
Location of business: Orlando or Tampa, FL
Now let's see how the individual with the above profile characteristics would fit with the top ranked franchises according to Entrepreneur Magazine Top 500 ranking.
#1 Ranking: McDonald's Franchise Opportunity
According to the Franchise Magazine franchise ranking system, McDonald's is the best franchise in the U.S. On the surface, with a world-renowned brand, ubiquitous presence, 60+ year track record, and over 14,000 units in the U.S. alone, McDonald's might look like a strong franchise candidate. Looking at the superficial numbers a potential franchisee might think that they are guaranteed success by opening up a McDonald's franchise. However, if a potential franchisee has the same profile characteristics previously described, then McDonald's would be quite a poor franchise option. For starters, the investment level is over $1,000,000 at a minimum, and this is not including the purchase of land. Additionally, McDonald's has high criteria for their new franchisees, with a requirement for operational experience in the food industry. Even the chance of there being territory availability in the area where an investor might want to live is very unlikely, due to the age of the brand and the units already operating within the U.S. Lastly, McDonald's does not allow foreign nationals without green-cards to become franchisees, which means it is not an option as an E-2 or L-1 investment. For these reasons, not to mention changes in consumer tastes, a McDonald's franchise would be a very poor match.
#2 Ranking: 7-Eleven Franchise Opportunity
7-Eleven is the 2nd highest ranked franchise according to Entrepreneur Magazine Top 500 ranking. Similar to McDonald's, the 7-Eleven franchise opportunity can look enticing with a nearly 100-year track record, about a9,000 store count in the U.S., and relatively affordable investment requirement. However, similar to McDonald's, there are a number of detracting factors that a potential franchisee must take into consideration before pursuing a 7-Eleven franchise investment. For starters, 7-Eleven does not allow non-U.S. citizen, non-green card holding foreign nationals to become franchisees. Additionally, many of the most promising territories where many would like to live have already been sold-out to other franchisees. Lastly, 7-Eleven has a very unorthodox supplier model that controls almost all of the aspects of a franchisee's location. This has caused considerable tensions with many franchisees who have seen their overall profit shrink in recent years. For all of these reasons, 7-Eleven would not be a suitable franchise for most individuals, including the investor in this case scenario, looking to own a franchise.
#3 Ranking: Dunkin' Donuts
                Dunkin' Donuts rounds out the top 3 highest ranking franchise opportunities per the Entrepreneur Magazine ranking. In some parts of the U.S., particularly the Northeast, Dunkin' Donuts is as ubiquitous as McDonald's. In the U.S., the franchise is nearly 70 years old with over 9,000 units. However, similar to McDonald's, Visa Franchise has found a number of issues with the Dunkin' Donuts franchise opportunity. One such issue is the brand's desire to award large territories to its franchisees. This practice has made it so that there is no territory availability within the state of Florida, a very popular state among immigrant investors moving to the U.S. Additionally, Dunkin' Donuts also does not permit non-U.S. citizens or non-green card holders to become franchisees. This means that Dunkin' Donuts is not an available investment opportunity to foreign nationals looking to do an E-2 or L-1 qualifying investment. Regarding the business itself, Americans are gravitating towards healthier food options and higher quality coffee, which would not include Dunkin' Donuts' famous doughnuts nor its standard coffee offering. For these reasons, Dunkin' Donuts is another subpar franchise when viewed within the framework we have defined.
Look Inward First, Not Outward
In order to truly figure out what is the best franchise for a given individual, one must look at the individual's profile as well. Investment capital, industries of interest, background experience, desired location for the business, and type of operation, among many factors, are extremely important to understand before being able to recommend what is the 'best' franchise for an individual. At Visa Franchise we have worked with hundreds of clients from countries all over the world. When it comes to identifying the best franchise for a given individual, we have witnessed that there is no 'one size fits all.' What might be a terrific option for one potential franchise investor (their #1 ranked franchise) might be a terrible option for a different franchise investor. There are too many characteristics unique to each individual that need to be accounted for. Therefore, a general ranking such as the one proposed by Entrepreneur Magazine and similar publications is not useful to individuals seeking to find the best franchise investment for themselves.
A better alternative to the general ranking system is to analyze the characteristics of the individual potential franchise investor then look at the most important characteristics that the most successful franchises have in common. We have covered this topic in the past, though here we intend to go into greater detail on the most important characteristics.
Potential Franchisee / Investor Characteristics
Investment Level – a potential investor must first figure out how much capital they have available to invest in a franchise / business that could qualify them for an E-2, L-1, or EB-5 investor visa. From our experience in the franchise industry, an investor looking to do an E-2 qualifying investment must typically invest $150,000 or more, though there are franchise options that have an all-in investment amount closer to $100,000 if the investor is very active in the business (working 40+ hours a week) and speaks English fluently. For the L-1 and EB-5, we have seen the investment amounts being substantially higher, with the EB-5 visa having a stipulated minimum investment of $500,000 (though that is subject to change) and the L-1 visa having no stipulated minimum investment amount. A general rule is that the more funds an individual has at their disposal to invest, the more investment options an investor has.
Business Experience and Background – a franchise should fit well with the investor's interest and background. While not all franchises require that franchisees have background experience in the same industry, some complex industries such as food services have a strong preference or requirement for prior experience in the industry. Thankfully, most franchises have systems in place that enable them to train franchisees from a variety of backgrounds and professional experiences.
Level of Involvement in the Business – franchise investments have varying levels of involvement required of their franchisees. Some franchises need to be very actively managed by the owner / franchisee in order to be successful. Other franchises can be managed semi-absentee, either through the hiring of a manager or through a partnership with a very experienced operator. Typically, the lower-investment franchises that are more focused on business-to-business sales such as property management or commercial cleaning are the types of franchise industries that require a hands-on operator. Franchises that require a prominent physical location such as healthy fast food restaurants or schools typically require a higher investment, though many times the franchisee / investor is able to hire a manager to run the day-to-day operations. Before deciding on a franchise to invest in, the investor must decide how involved they want to be in the day-to-day operations of the business.
Goals for Investment – another important facet in the decision-making process is to figure out what the investor's goals are. Here are a few questions to consider:

What is the investment time horizon?
Will this franchise investment be the focus of your career moving forward?
Do you want a franchise investment that can grow and scale or a franchise investment that is small and easily managed?
Is the priority of the investment a quick return or more of a low risk investment?
If the franchise investment is related to an E-2, L-1, or EB-5 investor visa, how does that align with your immigration goals?
Once the investor starts to answer these questions, it becomes much more clear which types of franchise investment opportunities are the better options for the investor's specific, unique case.
Selecting Industries of Interest – for most franchises, the franchisors will only accept franchisees that have a passion for the industry in which the franchise operates. From our numerous conversations that we have with all types of franchises, a common theme is that the franchisees that are most passionate about the industry / brand are the ones that have the most success. The franchisees that enter into a franchise system that requires them to be active but refuse to put in the necessary time and energy to make the investment a success are the franchisees that end up performing poorly. Note that for franchise investments where a franchisee investor is able to hire a manager or operating partner to perform many of the day-to-day operations of the business, having the right partner becomes more important for the success of the investment than having passion for the particular industry.
Desired Location / Area – at Visa Franchise this is typically one of the first questions we ask our clients as deciding on where to open and operate a franchise has a significant impact on what the best franchise investment might be for any given individual. Normally, it is not just the potential franchisee that makes this decision but also the spouse, children, and family members. As it is a group decision, one should first decide which city or cities can be potential locations to live and open up the franchise location. Not every franchise is a good opportunity for every market. Additionally, some areas or cities might already have a franchisee in the area which could limit the opportunity to open additional franchise locations in that area.
These are some of the most significant questions to answer before venturing down the path of finding the best franchise or business investment. For information on how Visa Franchise can help advise during this process, please visit our FAQ page.
Potential Franchise / Business Characteristics
Strong Business Case – this is the first and foremost factor that we analyze at Visa Franchise when we are researching a new franchise on behalf of our clients. Regardless of whether the client is an American investor looking to invest in a franchise or a foreign national looking for a franchise investment that would qualify them for an investor visa, making sure that the business can generate profits and a return is of paramount importance. The last thing that anyone would want is to invest in a franchise that fails due to a poor business case. For this reason, we look into a myriad of factors, including, but not limited to, the business model, growth, margins, and relevant information in the FDD before presenting a franchise to a client.
Recurring Revenues – one common factor we realized that many of the most desirable franchises have in common is the ability to have repeat customers. If a franchise is able to have a client that returns or pays on a recurring basis, then it greatly facilitates the ability of the business to steadily grow. A real-world example of this could be a barber shop that has customers return for a haircut every 2-6 weeks. Any business model that is able to get new and repeat business has a significantly higher chance for success than a business model that only transacts with customers once or twice.
High Margins – similar to recurring revenues, businesses that are able to charge a premium in the market via high margins are able to produce higher profits. A key focus for us at Visa Franchise is to find businesses that are differentiated and / or offer a superior product or service in the market. It is these types of businesses that are able to charge a higher margin to their customers, thereby facilitating a chance at higher profits.
Strong Management Team – in any franchise system, the franchise management team is incredibly important to the health and overall success of the franchisees in the system. The franchisor management team is there to protect the brand as well as help grow the brand through facilitating new franchisees entering the system and helping existing franchisees open additional units and / or increase their sales and profitability. The franchise management team can be considered a business partner of the franchisees due to all of the facets of the business that the franchise management team assists with. Everything from site selection, to development, to training and marketing is aided by the help of the franchise management team. Therefore, we make it a point to look into the franchise management team and the level of support they offer their franchisees before presenting the franchise opportunity to a given client. Additionally, we implore our clients to make sure they are personally comfortable with the franchise management team before investing in a franchise.
Brand and Overall Industry Growth – it is always advisable to invest in a franchise that is growing in both unit count and overall sales as opposed to a franchise that is in decline. A franchise that is growing typically has more resources at its disposal to help new and existing franchisees. Also, the fact that a franchise is growing is typically a strong indicator that the franchise has a strong business case. Additionally, it is important to also look for franchises that are in growing industries or niches. If the overall sales for an industry are growing, then that can certainly benefit the sales of any particular given franchise unit within that industry. We seek out certain growth industries such as childhood education, healthy fast food, and property management, among others, that are rapidly growing and are likely to continue growing 10+ years into the future.
Territory Availability – a benefit that franchises have is that they typically award the exclusive rights to sell the brand's products and services in a protected territory. This territory is usually either defined by geographic area or by certain demographics such as population size. This is a significant benefit to franchisees as it enables them to develop and grow within their market without the threat of having another franchisee entering their market and negatively impacting their sales. Of course, there are notable exceptions of franchises that do not offer this protection, with the Subway franchise being a famous example of what happens when territory protection is not offered. The downside to this territory exclusivity is that sometimes a particular franchise opportunity might not be available in the market or area where a potential franchisee wants to operate. This is even more important for individuals that are moving to the U.S. with a particular city in mind. For this reason, we at Visa Franchise ensure that we offer our clients only franchise opportunities that are available in the area or areas where they want to live and work.
Accepting of Foreign National Franchisees – it is important to note that not all franchises are available to anyone who wants to invest. Every franchise has its own judgement criteria that they use when evaluating potential franchisees. For foreign nationals looking to move to the U.S. through a franchise investment that would qualify for an E-2, L-1, or EB-5 investor visa, it is important to know which franchise opportunities are not available to non-U.S. citizens or non-green card holders. Through our research over the past few years, we have seen that roughly 1/3 (or 33%) of franchises are not available to foreign nationals. These are typically the most recognizable franchises, such as the famous franchises of McDonald's, 7-Eleven, and Dunkin' Donuts mentioned earlier in this article. For this reason, a considerable amount of Visa Franchise's time is spent researching, speaking with, and educating franchises on the benefits to working with foreign national franchisees to help them grow their franchise systems. Many times we work with emerging franchises, as well as more well-known franchises, that are more than happy to grow with foreign national franchisees.
Matching the Two Profiles
Our focus with our clients at Visa Franchise is to truly understand both our clients and the different franchise businesses that exist in the U.S. Every individual and family will value the various characteristics differently. Some clients might be set on a specific state, whereas other clients are geographically ambiguous but have a desire for a specific industry due to their professional background experience. For these reasons, we do a very individualized approach to each client as each one is unique. We do our best to understand all the factors that our clients are considering as they explore the various investment options.
Additional Thoughts to Consider
In general, the more investment capital that an individual has available and the more flexible they are in regards to the criteria of the business, the more franchise investment options they will have to choose from. Additionally, it is important to keep in mind a few learnings that we have gained over the years. One should avoid any sort of "fad" franchises or franchise industries that might have spiked in popularity due to the novelty factor yet have a low chance of long-term success. There are many examples of fads in the franchise world, but a few that come to mind are the frozen yogurt craze, meal preparation, and trampoline franchises. Avoiding short-term fads and instead focusing on long-term trends is very important when choosing a franchise industry. Another factor to consider is that just because you, as an individual, likes a certain product or service does not mean that the market agrees with you. The more open the individual is to different industries or franchise concepts, the greater the likelihood they will find the best franchise for them that will be around long-term.
How to Get Started
              By now it should be evident that there are many factors to think about when considering a franchise investment. Foreign nationals that are interested in doing a franchise investment that would qualify for an E-2, L-1, or EB-5 investor visa have additional items to think about as they choose their investment and relocate to the U.S. We at Visa Franchise do our best to help advise clients from around the world in order to save them time and money as they explore the U.S. franchise industry. With each client we utilize our years of experience and track record of success in order to facilitate the process as much as possible. If you are interested in learning more, please feel free to reach out to us directly on the Visa Franchise website portal.
About The Author:
Jack Findaro is the Product Development Director at Visa Franchise. He and his team focus on the research, analysis, due diligence, and ongoing relationships for the different franchises and businesses in Visa Franchise's portfolio. Before Visa Franchise, Jack worked at Miami-based global franchise company Restaurant Brands International, parent company of global iconic brands such as Burger King, Tim Hortons, and Popeyes. He worked within various departments, including Global Finance, Investor Relations, and Global Development. His experience at Restaurant Brands International has enabled Visa Franchise to provide deep insights to their foreign national clients, many of whom are interested in investing in a franchise in order to obtain their investor visa for themselves and their family.