Background on How Behar Law Group Ended Up in the U.S.

Larry: I grew up in Montreal, Canada, where I spent 18 wonderful winters. And, at the end of 1977, I moved to South Florida, to Fort Lauderdale, after having gone to McGill University, the University of Montreal for my undergraduate education and my first law degree. I was the first Canadian actually to be recycled here, in Florida, to go to Nova Southeastern University and graduate from there.
Since 1979, we've been working in U.S. immigration. And we are AV-rated, preeminent, by Martindale-Hubbell, in immigration. It's a big honor.
We have a beautiful office here, in downtown Fort Lauderdale, where we've been for the last 35 years. And we have had the privilege of being able to travel around the world, thanks to the clients and the immigration work, to over 41 embassies and consulates around the world. This gives us a very different unique upfront perspective of what the clients can expect when they go to different embassies and consulates to get their visas.
Behar Law Group: An Immigration Attorney Team that Make the Difference
Larry: Behind me is quite a team. We've got a business plan writer who's very specialized in E-2 matters. Also, we have a team of seasoned senior immigration attorneys. And we have accountants. The key is that we try to walk with the client throughout the process. We make sure that the client understands everything ahead of time and that we walk with them.
Last year, we represented about half a dozen Canadian billionaires. We had to make sure that their tax situation was clear before doing their visa work, which we did successfully. It's just a litany of work that's done to make sure that everybody lands properly. Once they make the decision, we're ready to go.
How Time Take Prepare a Migration Case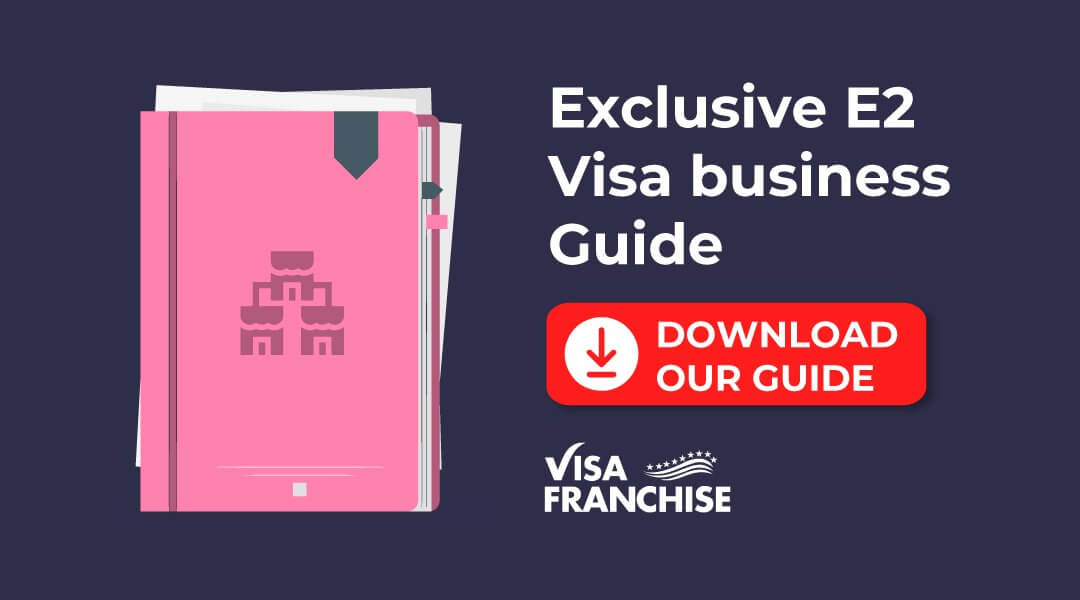 Larry: We normally need about a 6-month period to allow the client to be able to prepare their case, for us to be able to build it, and for us to be able to present it. And depending on the embassy or the consulate, it can either go quickly or a little bit slower. But generally speaking, a 6-month period is fine.
Our firm represents the investors who make acquisitions of the franchises. We are independent of thought and action.
---
We try to allow the client not only to work through the legal aspects but the psychological aspects of immigration.
---

I'm very proud to be now a dual national and I'd like to be able to share my experience with everybody who's been around the world.
Visa Franchise: The opportunity to come to grow at the Sunshine State
Larry: The situation in Canada has gotten a little bit tenuous. And our phone has been ringing with a lot of Canadian clients who are looking to come to the Sunshine State. And I'm not talking about people who are seniors like myself but more people who are in their 30s and 40s.
Patrick: There's a lot of young families. Like you hear about the weather, taxes, how you raise your kids, having more independence. And Florida checks a lot of those boxes.
Larry: It checks off a lot of boxes. And with your help, Patrick, we've been able to allow people that structure and that help to be able to bridge between their country and the United States. Because consoles love franchises. They find the franchises to be a business in a box. And a business in a box means that someone has already reviewed the structure.
Where to Invest when Migrating
Larry: We recommend that clients who are unsure of where to invest look at the franchise option. They can invest in any form of corporate structure, whether it's a corporation, a limited liability company, a partnership, a limited liability company, a partnership, individually.
What they want is for them to bring their capital to the United States and hire U.S. workers. There is no obligation by law to hire an American worker from the beginning. Our business plans project future growth and, therefore, future growth means future employment.
About the Buying at an Existing Business
Patrick: Larry, we've had some clients that buy an existing franchise, directly from a corporation. Have you done many of those cases, like a non-franchise business in Florida?
Larry: Yes, there have been many E-2 investors. There are over 160 countries around the world that are qualified for E-2 investor status. You can find that list on my website, e2lawyer.com. e2lawyer.com. And so, a lot of people want to be sure that what they're buying is going to be a good investment. Because it's not a small amount of capital that they're putting into it.
The Initial Investment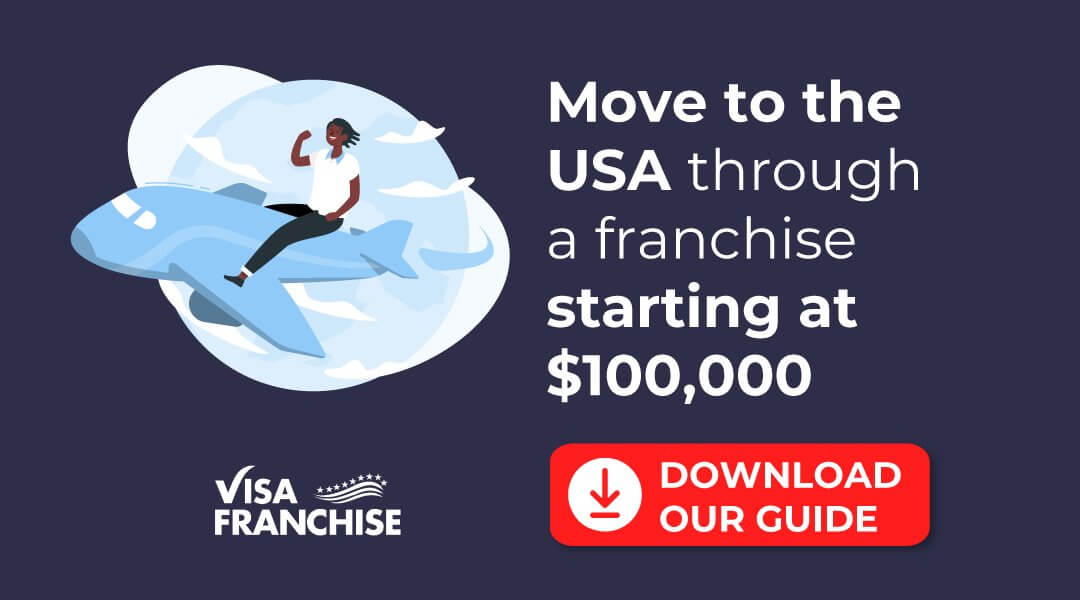 Larry: Usually we talking about $150,000 is about what we start the threshold. Anything above that is fine. But, to compare a franchise to an existing business, I often tell people that, if they're buying an existing business, you better bring an accountant with you. Because they have to go through the books. Even if they go through the books, you're never sure about the legitimacy or the accuracy of the books.
You have a choice with a franchise to start with a clean slate or to acquire an existing business. But I must say that, from what I've seen, the acquisition of an existing business is relatively small. I would say less than 20%.
Existing Business vs. New Franchise Business
Patrick: We see it takes a lot of time, whereas franchising, generally it's a 2 to 3-month process because you have all the data. You probably will find a great business to buy. But getting that existing business information can spend 1 to 2 years.
If you have that time horizon, it's a good option to explore. But if you're looking for something more immediate, if you have that startup and you're very confident about it, go for that. If you don't already have something kind of you're set on, a franchise could be a nice bridge.
Larry: Yeah, you're right. When you get into the business, you see surprises that come up. And so, we recommend on any transaction where our clients are buying an existing business, to have a business lawyer to support them in that process.
Patrick: Yeah. Even if you have an agreement where the seller is not going to go in like industry. If he goes into like industry, you then have got to litigate. And that's no fun.
Franchise Concept: Access to Information Since the First Contact with the Brand
Larry: That's why we like the franchise concept. At the franchise concept, you have a franchise disclosure document, an FDD. This is presented by the franchisor. It lays out all the rules and obligations and regulations of the franchisor with the franchisee. And then you're free to contact the franchisees that are already in the field.
Patrick: Yeah. We have some clients that talk to 15 franchisees. You can contact current ones and then former ones. And we have all that contact information. You can see 3, 4, or 5 that have left the system, 5-10 that are currently in the system, and hear from them directly if they would do it again, essentially.
Larry: Exactly. And a lot of them do buy multiple locations.
About the E-2 Visa
Patrick: Larry, we've seen a lot of families from Canada or elsewhere that are getting investor visas and they're bringing in managers on the E-2 visa. There are also managers that you could potentially bring into your business.
Larry: People don't realize that the E-2 visa is probably the most powerful non-immigrant visa that exists in the existing panoply of visas that the U.S. government grants.
The E-2 has 160 countries that can apply for it. And many people are dual nationals, so we use the most effective nationality. Also, the E-2 visa is normally a 5-year visa. And it can be revalidated at the end of the 5 years. As long as the investment is still there, it can be extended for 5-year periods at a time.
---

The visa itself includes the spouse and all children under 21. Now, why is this important? Because the spouse will be able to work unlimited.

---

South Florida: Possibilities even to those who do not familiarize with the language
Larry: All integrants at the families can get a social security number immediately. And they'll be able to work right away. That's a very important asset because it creates an additional cash flow into the family.
Patrick: An unemployment rate is below 4% in Florida. You should have no issue getting a job here.
Larry: Yes. And even if you don't speak English fluently, there are a lot of possibilities. Florida's a melting pot. It's a very popular state with a lot of diversity.
EB-5: Another Viable Option to Obtain an American Visa

Larry: My goal is to represent the children. The children are going to be the future in America. I make sure the investors have started a green card process so they can move on to something more permanent for the family, before the 5 years.
Patrick: There are so many options for a green card. Like you hear a lot about the EB-5 visa, it's in the news because it's like big hotels and real estate projects. And I think it's an amazing option for some investors. But maybe you could explain a couple of options for people who don't have $500,000 in their bank account and how they could get a green card.
Larry: Well, a lot of people don't have the 500k but they have good resumes. And so, we do what's called labor certification. We show that there are no Americans who are ready, willing, or able to do a certain type of job. It's a 2-year process. But at the end of the 2 years, they will receive a green card. And to do that, they have to find a qualified employer who is willing to sponsor them at the end of the 2-year cycle.
Now, when you talk about the E-2 visa, there are a lot of families that want to reunite. Depending on the amount of investment and the type of investment, we can bring them in as partners in the same business, they can be 50% owners, or they can acquire a second location or a second franchise.