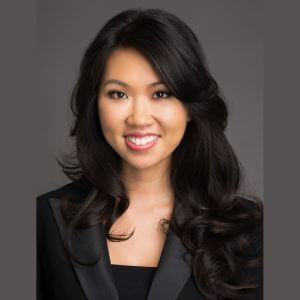 By: Elizabeth Tran, Business Development Analyst at Visa Franchise
Introduction
When I accepted the position as the Business Development Analyst for Visa Franchise, I did not realize how much of an impact Visa Franchise made to hundreds of families from around the world. Over the last few months, I have had the opportunity to meet with some of our clients and their families that wanted to share their American Story to other people also aspiring to move to the U.S. through a business or franchise investment.
The American Dream
Each family had a different reason as to why they wanted to move to the U.S. Whether it is for their children's education, opportunities for growth in business, or leaving the malgovernance of their home country, these stories reminded me how grateful I am to live in the U.S., especially as a first-generation American.
My mother was an exchange student from Hong Kong and my father was a refugee from Vietnam. They came to the U.S. to pursue their American Dream and provide me and my siblings the life they never had. Much like our clients, my parents were also immigrant entrepreneurs that successfully grew a business in the U.S.
Our Incredible Clients
We appreciate the tremendous support from our clients and their families. These clients take the time out of their day to share the positive impact Visa Franchise has made in their lives. Not only do they move to the U.S., but they also grow their career as franchise or small business owners.
My most recent American Story was in Sarasota with the Gonzalez family. Their franchise investment has grown so much, they are expanding with a new location in Tampa. As they said in their video, "It was a very hard decision to leave where we are from, but it was the best thing we ever did. The business is beyond our expectations, so we are very thankful for Visa Franchise."
Conclusion
Moving to the U.S. is not an easy decision. To leave behind everything and start a new chapter of your life in a new country requires thorough due diligence from professionals such as accountants / corporate attorneys as well as support from immigration attorneys, and other advisors. However, I have seen first-hand from our clients and their families how worthwhile their decision to move through a franchise investment has been. Visa Franchise is able to support and guide foreign nationals in successfully opening a new business in an unfamiliar U.S. market pursue their American Dream. I look forward to following the American Dream stories of these families as well as future clients as the move their families to the U.S.
About The Author
Elizabeth Tran, the Business Development Analyst at Visa Franchise, supports the sales, marketing, and channel management efforts globally. Prior to working with Visa Franchise, she coordinated one of the largest charity modeling events in Florida that raised over $120,000 for Children's Miracle Network Hospitals. As a first-generation American of parents from Hong Kong and Vietnam, she relates to the American journey many of Visa Franchise's clients embark on every month. She looks forward to working with clients pursue their American Dream much like her parents did before.