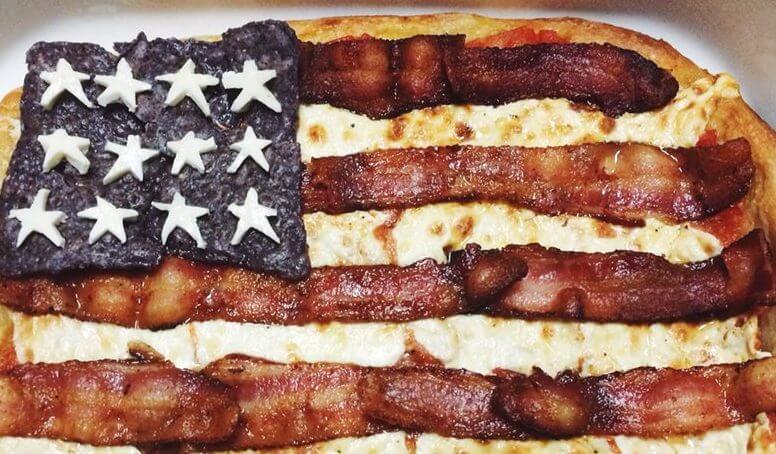 07 maio

Novas tendências para franquias de pizza
Introduction
Pizza franchises industry has been growing across the world in recent years, especially in the U.S. Pizza itself has a universal appeal, as almost anywhere one travels in the world one will most likely find a pizza restaurant or shop, thereby proving it is a product that has high demand and market to sell everywhere. The U.S. is no different. Americans are fond of their pizza. For this reason, many pizza franchises have been developed over the recent decades in order to address this market. 
At Visa Franchise, have researched and analyzed numerous pizza franchises concepts that could potentially qualify an investor for an E-2, L-1, or EB-5 investor visa. Our findings have shown that the market has evolved in recent years to address consumer needs for pizzas that are higher-end, customizable, and quickly made. Similar to other industries, we look for key criteria when finding which pizza franchise concepts are the most promising for potential investors.
Pizza Industry Trends
In order to better understand the sheer size of the pizza industry in the U.S., it helps to look at a few facts:
93% of Americans eat pizza at least once a month – the National Association of Pizza Operators (NAPO)
1 out of 8 Americans are likely to eat pizza each day – The U.S. Department of Agriculture
People eat an average of 23 pounds of pizza per year (46 slices) – Packaged Facts
Pizza industry is very large, there are approximately 61,269 pizzerias in the U.S. – American Business Lists
Pizza is a $46 billion industry in the U.S. alone – PMQ Pizza Magazine
Projected growth between 2016-2018 in the US is 12% (Statista)
Evolution of the U.S. Market
Over the last five years the pizza industry has been growing in the U.S. due to rising consumer spending and changing preferences. Consumers are indicating a preference for quick-service pizza restaurants where one can order online, rather than the traditional sit-down pizza restaurants. Another important change in the market is the preference for higher quality ingredients. 
---

Individuals are willing to pay more in order to get organic and healthy ingredient choices. This industry will certainly continue to grow as consumers spend more on eating out.

---
Changing Consumer Tastes
Consumer tastes in the U.S. have evolved over the years, with many Americans paying more attention to their health and desiring a more active lifestyle. These changes have caused their expectations and needs to shift, with consumers seeking out healthier dietary options. These individuals value businesses that provide them with diverse menu options, high quality ingredients, a functional delivery system, phone applications where ordering food is fast and simple.  There is also the other type of individual that wants vegetarian, vegan, gluten-free and dairy-free options. In a recent poll, 39% of the American population is trying a plant-based diet (according to the latest research from Nielsen).Thus, it is important to have these kinds of selections in the menu to attend these individuals as well.
Desire for Convenience
What many consumers are really looking for is convenience. Grub hub, UberEATS, and other delivery applications have become indispensable in modern times. Consumers are willing to pay more not only to save time, but to stay comfortable in their homes. Americans are already used to 24/7 convenience stores, drive-through, pre-orders, and free refills. It does not matter in what sector, whenever it is possible to have convenience they will take it even if it might mean spending more money. These same individuals also lack time due to hectic work and life schedules. Consequently, online presence and easy to use fast delivery apps are very important in any industry today.
Issues with Legacy Pizza Franchises
We are all familiar with the biggest Pizza franchises, Domino's, Pizza Hut, and Papa John's. These brands have a world-wide presence and certainly revolutionized food delivery. As of 2018, Domino's is now the largest pizza brand in terms of sales, surpassing Pizza Hut which had occupied that position for the last four years. Domino's has grown in number of sales in recent years not because of the quality of their food offerings, nor because of their menu options. They were able to achieve their number one position because they invested millions of dollars in online platforms and mass promotions, thereby increasing their sales. On the other hand, Papa John's is the third largest but in the last year they have seen a decline in sales. 
One of the main reasons is that these large brands are normally tied up with sponsorships and it can have a positive effect on sales. Although it can definitely have a negative effect on sales too. In this case, Papa John's had a sponsorship contract with NFL and they surprisingly lost sales despite millions of dollars spent on marketing. The primary reason behind the sales decline was that people were boycotting NFL due to recent controversies. NFL players were kneeling during the national anthem in order to raise awareness of social injustice and police brutality, which affected NFL's TV ratings and directly affected Papa John's pizza sales as well since it was heavily advertised during the games.
Problems
The biggest problem with these chains is that they are not changing together with the consumer, as consumer tastes and preferences are changing. It is essential for the any player in any market adjust to consumer tastes. These brands continue to offer the same kind of ingredients, the same topping options while the consumer is looking for healthier and fresh ingredients with several variations. Another important factor to highlight is customer service. Individuals are willing to pay more to have a better experience, however these players continue providing the minimum for their customers.
As it pertains to foreign nationals looking to invest in a pizza franchise in order to obtain their E-2, L-1, or EB-5 investor visa, it is worth mentioning that most of these big brands do not accept foreign nationals. A number of them require the investor to have a green card or U.S. citizenship. Domino's, for example, requires their franchisees to have worked in a Domino's restaurant before becoming a franchisee. 
Other brands require interested investors to close a deal for multi-unit developments which are very high investments. Another matter is that these big chains are already in almost every city of the US, meaning that it is really difficult finding territory available where an investor would like to open a franchise. However, not all of these issues are true for all strong pizza franchise brands. There are great brands in the pizza franchise market that are open to having international investors.
Growing Pizza Franchises Concepts
 There has been an emergence in the pizza industry of a 'better pizza', in which the pizzas have better quality, several ingredient options and are differentiated competitors from the traditional pizza brands we all know. The 'better pizza' emergence is similar to what has happened to the burger industry over the past 10 years with the 'better burger' explosion. 
These emerging pizza franchises are being very well received in the U.S. market. The growth these brands have experienced has been very intense and they are growing across the U.S. These brands are reaching consumers' expectations as they bring to the public fresh, high quality ingredients, normally have 30 different fresh toppings available, and include vegetarian, gluten-free, and dairy-free options. 
With that said, they are a healthier fast casual option and are investing in online platforms and delivery as well to bring the convenience the customer expects and wants. These factors contribute to their rapid growth across the country.
Interesting Franchises 
Here at Visa Franchise we work with some very well-known and interesting franchises in this industry, one big player is 1000 Degrees Pizza, they were ranked number 7 for fastest growing fast casual food franchise in 2017 (source: 1000 Degrees). With 36 units in operation and several others under development, 1000 Degrees is expanding rapidly in the market. They serve thin crust Neapolitan style brick oven pizza, Roman style thick crust, fire roasted wings, and create your own salads, bringing to their customers several options for them to choose from. Their oven rotates the pizzas directly across the flames in just about 2 minutes, all with high quality ingredients.
Another example is Urban Bricks Pizza, it was founded in 2015, the franchise has a goal to open 50 locations in the next three years, and already have 14 in operation and 13 under development. Urban Bricks Pizza is distinctive in the fast-casual pizza space as they allow the customer to fully customize their pizza, on top of their fresh made daily in-house dough. The made-to-order pizzas are prepared and ready in two minutes or less. Additionally, they are the only fast casual pizza brand that offers delivery, drive thru or a full sports bar module.
We also work with a number of other emerging and growing brands such as Uncle Maddio's, Firenza, and Spris that are also rapidly wining the U.S. market. It is worth noting that Spris, a traditional Italian style pizza, which is a Miami favorite, is more of a traditional sit-down restaurant than a quick service pizza concept. Regardless of which segment the pizza concept occupies, 'better pizza' is here to stay and expected to continue its rapid growth.
Summary
 Consumers are seeking customizable, high quality, and specialty pizzas that cater to their tastes. These unique characteristics are the main reasons for this large and rapid expansion. Another very important aspect is that they still have affordable prices just like the recognized large brands, which is important today. 
For all these reasons, we at Visa Franchise advise our clients to take a deeper look into the "better pizza" franchise market if they are interested in investing in a pizza franchise concept. We not only like the size of this market and rapid growth, but also the strong financials. We have identified several pizza franchise investment opportunities available in this segment that are willing to expand their brand with foreign national investors as franchisees. In addition, we are here to lend our services and guide our clients to the best decision for them and their family. Feel free to contact us anytime.
About the Author
Catharine Colavitti, a Client Services Associate at Visa Franchise, focuses on the research, analysis, due diligence, and ongoing relationships for the different franchises and businesses that Visa Franchise works with on behalf of their client investors. 
Additionally, Catharine works with many clients as they go through the investment evaluation process. She was born and raised in Rio de Janeiro, Brazil. Before joining Visa Franchise she had administration and finance roles in a large Rio de Janeiro-based company as well as a role within a Miami-based startup in the Luxury Travel Industry focusing on sales, marketing and client service. Her experience enables her to closely guide Visa Franchise's clients as they decide on a suitable business investment that would qualify them and their family for an investor visa.