Published on
9 Sep 2023
●
Time to read
4 min read
●
Last update on
9 Sep 2023
In this
article
, we invite you to delve into the world of
A Better Solution In Home Care
, an
E-2 visa senior care franchise
that embodies dedication, commitment, and compassion in senior care. Discover how A Better Solution in Home Care offers a promising
E-2 visa
franchise opportunity with its Semi-Absentee model, allowing investors to tap into a growing industry with the guidance of an experienced corporate partner. We'll delve into the investment details, the company's impressive growth, and the compelling reasons why
home care services
have become such a vital part of our healthcare landscape.
E-2 Visa Senior Care Franchise: About Better Solution Home Care
A Better Solution In Home Care, founded by Lia Smith-Pratt, embodies the profound dedication and heartfelt commitment of its founder. With over
25
years of experience in senior advocacy, Lia's journey began as a caregiver herself. Her unwavering commitment to delivering exceptional care to seniors and those in need forms the bedrock of this remarkable company. The Executive Leadership Team at A Better Solution In Home Care brings a wealth of experience and a profound connection to the senior care industry. Both local communities and national associations have recognized them for their outstanding contributions to the Senior Care Industry with their combined expertise of over 135 years. This team's availability is a key advantage of the company's carefully designed franchise system, characterized by a deliberate and controlled growth plan.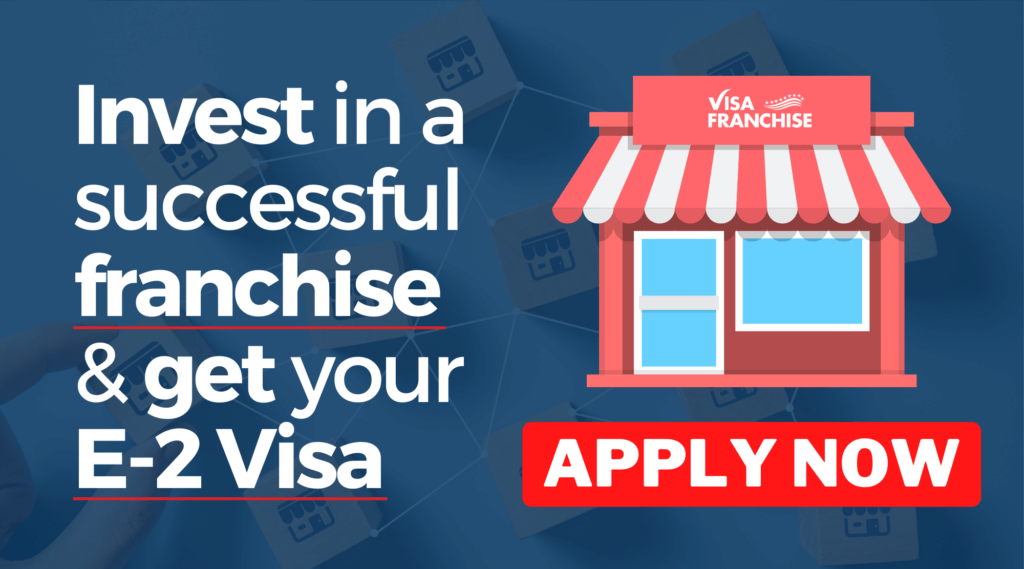 What's the Required Investment for the E-2 Visa in the USA?
For entrepreneurs seeking an E-2 visa in the USA, the required investment amount can vary based on the nature and location of the business. Typically, it's recommended to have between
$100,000
to
$200,000
available for investment. However, specific industries and locations might require a higher investment.
Operational Support Investors: A Smoother Approach
Investors interested in franchises with operational support must hold a controlling majority stake in the business. This strategic structure allows for collaboration with an experienced operator, streamlining day-to-day business operations. This partnership ensures effective business management, allowing the investor to focus on other aspects of their American venture.
Who Qualifies for Operational Support Investments?
Operational support
investments usually necessitate an initial investment ranging from
$215,000
to
$800,000
or potentially more. This path typically appeals to foreign nationals with a net worth exceeding $2 million and/or annual earnings surpassing
$300,000
. It's particularly attractive to high-net-worth individuals looking to leverage their resources and establish a business presence in the U.S.
A Better Solution In Home Care - E-2 Visa Franchise
A Better Solution In Home Care presents an enticing
franchise opportunity
for those seeking an E-2 visa. Their Semi-Absentee model allows investors to rely on a joint-venture corporate partner to manage various aspects of the business. This includes establishing relationships with referral networks, recruiting and hiring competent home care workers, and ensuring they receive proper training.
Investment:
$250,000
Total U.S. Locations:
20
Franchise Units:
19
Founding year:
2000
Management capacity:
Operational Support
Why Choose a Home Care Services Franchise Investment?
Home care services cater to those in need of care in the comfort of their own homes, whether short-term or long-term, medical or nonmedical. Starting this type of business does not require a healthcare background.
According to Forbes
, the home health and personal care industry is projected to see the highest growth in jobs over the next decade, estimated at a staggering
924%
. This underscores the increasing demand for such services due to the aging population. The industry also boasts an impressive average gross profit margin of
35%
, making it both profitable and scalable. This popularity is driven by the preference of seniors to age at home and individuals recovering from various health issues to do so in the familiar environment of their own homes.
Conclusion
A Better Solution In Home Care
is not just a nonmedical home care company; it's a testament to the passion, dedication, and exceptional care that founder Lia Smith-Pratt envisioned from the very beginning. With an experienced Executive Leadership Team, carefully planned franchise system, and a client-centric approach to care, A Better Solution Home Care stands as a beacon of excellence in the senior caregiving industry. For investors seeking an E-2 visa, this franchise opportunity offers a promising pathway to success. As the demand for home care services continues to rise, A Better Solution Home Care is poised to make a significant impact, providing high-quality care to seniors and individuals in need, right in the comfort of their own homes.