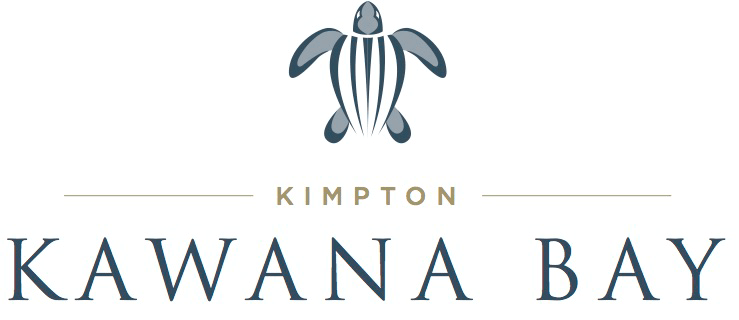 31 mar

Kimpton Bay em Grenada oferece simplesmente a melhor opção de cidadania | Elegível para o visto de Investidor E-2

Generally, if you are in the market for a second Citizenship you want it right away with minimum hassle and maximum global access.

Furthermore, if realizable property assets back the investment required you may well have found the perfect Citizenship package.
Why Citizenship By Investment (CBI) In Grenada Is So Simple
Maybe you want a second Citizenship because you are sick and tired of the delays and inconveniences you experience when you travel on your current passport. Or maybe it's because you need an exit strategy from your current country of residence. Either way, you want the process to be quick and simple.
Grenada's CBI program is just that. There's:
No physical residency requirement
No need to visit Grenada during the application process
No requirement to reside in Grenada before or after citizenship is granted
No education or management experience is required and
Minimal processing fees
Furthermore, Grenada allows dual citizenship, so you don't have to renounce any other citizenship or passport.
The minimum investment can be in the form of a donation to a government fund starting at $150,000, or the purchase of real estate from $220,000.
Last but not least it only takes about 90 days to process and it is the only CBI program where your passport is issued as part of the process.
Grenada is an island country consisting of Grenada itself and six smaller islands at the southern end of the Grenadines in the southeastern Caribbean Sea. Its official language is English.
It is located northwest of Trinidad and Tobago, northeast of Venezuela, and southwest of Saint Lucia.
Grenada's size is 344 square kilometers (132 sq mi), and it had an estimated population of 110,000 in 2019. Its capital is St. George's. The national bird of Grenada is the critically endangered Grenada dove.
The economy of Grenada is based on agriculture, tourism, and light manufacturing. In terms of natural resources, Grenada has a rich supply of water. The country also has an abundance of limestone.
Grenada's climate is tropical, with a dry season from January to May and a rainy season from June to December. The average yearly temperature is 27 degrees Celsius (81 degrees Fahrenheit).
Grenada Citizenship by Investment Committee (CBIC)
The Citizenship by Investment program was established in 2013 under the Grenada Citizenship by Investment Act. The program is administered by the Citizenship by Investment Committee, which is the main decision-making body for the program.
The CBIC is the Government body responsible for Grenada citizenship through investment applications and decisions. The committee comprises seven people with experience in law, finance, trade, and administration who all answer to the Minister. The chairman leads the group and is responsible for making Grenada citizenship decisions.
The Grenada CBI Program Offers Maximum Global Access
Citizenship of Grenada grants you visa-free travel to over 115 countries including the EU Schengen area, the UK, China, Singapore, and Hong Kong. It is one of just three countries in the world that has a 30-Day Stay Permit (visa waiver) with China.
What's more, Grenada is the only Caribbean country with a CBI program that allows you to live in and operate a business in the US through the USA E-2 Investor Visa.
Grenada is a member of the United Nations, the OAS (Organization of American States), and the Commonwealth, which offers personal protection in member countries across the globe.
Grenada also has a source-based taxation system with zero taxation on income earned abroad.
---

No other country's CBI program offers a package to match that of Grenada.

---
Grenada offers a number of tax incentives for businesses, including full exemption from import duties, corporate tax relief benefits, and export allowances. The country's currency, the East Caribbean dollar (XCD), is pegged to the United States dollar (USD), making it a stable and attractive investment destination. Additionally, Grenada offers duty-free trading within the Caribbean region.
How Do You Ensure That Your Investment In Second Citizenship Is Sound
We understand how painful it is when all that you've worked for and even your family is at risk. Most of all, when investing money in second Citizenship, you want to ensure it works hard for you. Investing in a financially sound project is important.
Step By Step Through The Grenada Cbi Application Process
STEP 1 – Applicant appoints Agent
The Applicant appoints an Agent
The Agent assists the Applicant in preparing the application form and supporting documents for submission to the CBI Unit (CIU) in Grenada
STEP 2 – Complete official forms
The Applicant (and each dependent as the case may be) completes official CBI forms with the assistance of the Agent, attends a medical examination, and obtains required supporting documents
All forms and required supporting documents must be submitted in English and be appropriately legalized
Each successful Applicant is required to take a written Oath of Allegiance
STEP 3 – Submit CBI application
The Agent vets the CBI application package of documents and submits it to the CBI Unit (CIU) for processing. Provided that all documents are in order, the processing time is approximately 90 days from submission
The Agent then becomes responsible for liaising with the CBI Committee in relation to all correspondence, queries, or questions that may arise with respect to the applicant's file
There is currently no mandatory interview requirement for the Grenada CBI Programme
STEP 4 – Receive application decision
The CIU considers the application in light of thorough due diligence background checks and then issues a recommendation about the application to the Cabinet. The Cabinet makes a final decision on whether the application is approved based on the recommendation of the CIU
The Applicant is issued a letter (through their Agent) detailing whether the application is approved, delayed for further processing, or rejected.
STEP 5 – Make final payments
If an approval letter is received from the CIU, the Applicant pays the Government fees.
The Agent is responsible for paying the Government fees to the CBI Committee and disbursing the first drawdown to the Developer in accordance with the PSA to facilitate completion. The Agent then submits proof of payment and completion to the CBI Committee
STEP 6 – Receive COR, PR Card, and Passport
The CBI Committee issues the Certificate of Registration, arranges for the issuance of the passports and the Permanent Resident (PR) Card (if the applicant opted for this)
The Grenada citizenship by investment program is the only one that holds an E-2 Investor Visa Treaty with the USA, allowing citizens to be eligible to apply for a non-immigrant visa and to live and work in the country.
To apply for this visa, applicants must establish or buy a business in the United States. There is no minimum investment amount, but businesses must show that they are viable and have the potential to create jobs in the United States. This is a huge benefit because most foreigners can only apply for an EB-5 visa, which requires a business investment of at least $800,000.
E-2 Visa Benefits for Grenadian Citizens
The E-2 business visa offers many benefits to Grenadian citizens, including the ability to live and work in the United States. This visa can also be obtained for your spouse and children under 21 years of age, allowing them to study in US schools.
The E-2 visa is valid for 5 years for Grenadian citizens and can be renewed an unlimited number of times, as long as the investor's business continues to grow in the United States. The processing time for this visa is usually 1-2 months, but an expedited service is available for an additional fee, which reduces the processing time to 15 days.
There are different ways for Grenadian citizens to obtain an E-2 visa, depending on their business situation.
If you are buying an existing business:
The first step is to make sure that the company you want to buy is eligible for the E-2 visa. The business must be a US company and you must be able to show that you have the financial resources to purchase it.
You will also need to provide a detailed business plan, outlining your plans for the company and how you will grow it in the United States. Once you have all of these documents, you can apply for the E-2 visa.
If you are starting a new business:
If you are starting a new business, you will need to create a detailed business plan and submit it with your visa application.
You will also need to show that you have the financial resources to start and sustain the business. The US government will want to see evidence of your investment, such as bank statements or proof of investments in the company.
Once you have all of these documents, you can apply for the E-2 visa.
Grenadian citizens can also apply for an E-2 visa if they are working for a company that is based in their home country and has offices or subsidiaries in the United States. In this case, you will need to provide a letter from your employer confirming your job offer and detailing your role within the company.
You will also need to show that you have the necessary qualifications for the position and that you are essential to the company's operations in the United States. Once you have all of these documents, you can apply for the E-2 visa.
What types of companies are eligible for an E-2 Visa?
Any company that is considered a US company is eligible for an E-2 visa. This includes companies that are registered in the United States, as well as companies that are branches of foreign businesses.
The business must also be considered a "viable" business. This means that it must have the potential to create jobs and generate revenue.
There is no minimum investment amount required for an E-2 visa, but the company must show that it has the financial resources to sustain itself.
What types of businesses are NOT eligible for an E-2 Visa?
There are certain types of businesses that are not eligible for an E-2 visa. These include:
– Businesses that engage in criminal activity
– Businesses that are considered "unviable"
– Businesses that don't have the financial resources to sustain themselves
Eligible Example: Property Management Inc.
Property Management Inc. (PMI) is a US company that is eligible for an E-2 visa. PMI is a property management company that helps customers with the purchase, sale, and management of their properties.
PMI has been in business since its foundation in the year 2008 and has a proven track record of success. The company has the financial resources to sustain itself and has a detailed business plan outlining its plans for growth. 
PMI is a great opportunity for a Grenadian citizen looking to invest in a US company. With an E-2 visa, you will be able to live and work in the United States while helping grow this successful business.
Conclusion: Grenada Citizenship
Now that you are aware of all the benefits that come with Grenada's citizenship, as well as how easy it is to obtain this citizenship without needing to live in the country or visit it, you may be considering this as an excellent option to get your E-2 visa, and invest and move to the United States. If your country of origin is not on the list of Treaty Countries that are allowed to obtain this visa, and you are looking for the existing alternatives to fulfill your American Dream, then Grenada's citizenship may be the perfect solution for you. With its many benefits and low investment requirements, Grenada provides an excellent opportunity for those looking to get their E-2 visa and move to the United States.
In addition, with a Grenadian passport, you will have visa-free travel to over 130 countries, making it one of the most powerful passports in the world. With this and all the other benefits that come with citizenship, there is no reason not to consider investing in Grenada today.