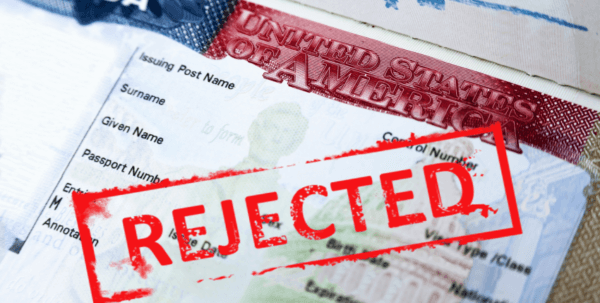 By: Steve Maggi, U.S. Immigration Attorney
Foreword
E-2 visas are available to individuals who wish to set up a business in the U.S. and possess nationalities from one of the 80 countries which have a treaty with the U.S.
These visa applications can be filed within the U.S. as a change of status from within the United States, but are usually directly processed in U.S. embassies and consulates around the world. Our job as immigration lawyers is to make sure that petitions get approved, which begs the question: Why are these petitions are denied?
Reasons for E-2 Visa Denial
Neglecting Filing Requirements
First and foremost, it is important to follow the rules. This applies to both the legal requirements and the specific process required for filing. If you cut corners in terms of the preliminary steps required to qualify for the visa then you will not qualify, and if you do not follow the filing requirements to the tee, your petition will be returned.
Second, it is important to not jump the gun. Rushing the preparation of a petition is never justified. Don't submit until and unless all legal requirements are clearly documented and demonstrated – Never submit anything less than your best possible case, or it is likely to trigger a request for more evidence, a delay in processing, on top of leaving a bad first impression with the person who decide your fate. You can't assume that the USCIS or consular official will be understanding and kindly point out all the defects and tell you how to cure them. It is much more likely that they will be annoyed and be leaning towards denying the case.
Substantial Investment for E-2 visa
Make sure you have enough to invest – Calculate the projected operating cost for the first year of operations if it's a startup or the fair market value if you are buying a business, and make sure that AT least that amount is invested in the business. Do not claim that projected revenues will make up the difference. That simply will not suffice, and neither will income already coming from U.S. sources. The substantiality test will not be met and the petition will be denied.
Inconsistencies in the E-2 Visa Application
Don't assume you will be given the benefit of the doubt – If the items addressed in the cover letter do not match what is specifically asked for then the petition is deficient! This can lead to a denial or a rejection or request for resubmission, which sets back the clock and leaves a bad first impression.
When the case is presented as a change of status to USCIS, the case can be returned if one question is left unanswered, one form page is missing, or one check is made out for the wrong amount. Triple check every detail on the petition or you will receive the petition back a few weeks later and you might be out of status if you filed it at the last moment!
For consular cases presented at the U.S. embassies and consulates, each one is its own island. None are identical in terms of what documents they require, the format of the presentation (If printed petition is required then specific tabbing requirements, kind of binder, page limits per presentation or per section. If electronic filing is allowed, if separate pdfs are required for each section, with electronic tabs or not, with page limits per section etc.). Any errors in following these rules can cause delays or require resubmissions. Some embassies, most notably the London post, now also require proof of residence, which means you cannot be living in one country and applying there for the E-2.
Know the Rules for the Embassy or Consulate you are Applying In
Embassies/Consulates are constantly changing/revising these requirements so one must check the up to date requirements. London changed over to electronic filing this year, for example, and did not give any forewarning at all, so it ended up sending out emails that it would incinerate the petitions received unless applicants paid the post to get them returned. Tokyo first-time applications are also adjudicated as "company registrations", which takes longer. Paris now has a "Golden Arrow" program with a simpler process for companies who have sponsored 5+ managers/executive/supervisors in the past 12 months. These are just a few of the examples. Make sure the attorney you use knows how each embassy works, what they require/expect etc., or this will cause significant delays or lead to denials.
Do not Withhold Information
Do not work around the system! If you previously filed an E-2 petition as a change of status or filed an L-1 petition with the same company and were denied, do not hide that information. Department of State and USCIS share more information then you think, and not being completely honest could lead to suspicion of fraud, denial and maybe even a long-term bar to admission to the U.S. that might not ever be overcome.
Lease an Office
Secure an office space. If you are not prepared to show that a space has been secured where you and your future U.S. employees will work, the adjudicator will not take your word that it will happen. You will simply be denied. Don't be cheap! You must show that a significant risk has been taken and you are "putting your money where your mouth is", or you will be denied.
Do not do your own homemade business plan. E-2 visa applications require a professional business plan with 5-year projections for revenue, costs and job creation. If you submit a sub-par or off-point business plan, you will be denied. It is the most important document in the petition.
Do not Shop Around for Consulates
Lastly, do not "forum shop". Apply at the embassy which corresponds to the passport that you are using to apply. Otherwise the embassy or consulate might reject your petition for lack of jurisdiction and you have start all over again.
If you are interested in applying for the E-2 visa and have any questions, please feel free to contact an immigration attorney and make sure that they have specific experience with E-2 petitions for nationals from your home country.