By: David Melik Telfer, Immigration Attorney
There is a lot of preoccupation with the changes in immigration policies under Trump; some more worthy of worry than others.  Although no new immigration laws have been passed by Congress, the immigration landscape is a complicated mixture of law, regulation, and policy which permits real word change without passing new legislation.  There have been some major immigration changes issued as Executive Orders, but those are mostly in relation to individuals living in the US without proper documentation.  Nevertheless, we are now beginning to see some more subtle changes for business immigration processes both within in the US (USCIS) and abroad (US Consulates – Dept of State) on account of one Executive Order in particular.
THE BAHA NEWS:  BUY AMERICAN HIRE AMERICAN EXECUTIVE ORDER
Trump's Buy American Hire American Executive Order (BAHA) was issued on April 18, 2017, with instructions to Secretary of Homeland Security to "… protect the interests of United States workers in the administration of our immigration system…."
Although the full impact of BAHA is not yet clear, there is one evident change in the E-1 Treaty Trader and E-2 Treaty Investor Visa context.  Unlike EB-5 Investor Visas, there was no previous requirement to create jobs for Americans under the Treaty Visa program.  However, the Foreign Affairs Manual (FAM), which sets the policy for US Consulates abroad, recently added a provision that quotes BAHA's intention to "create higher wages and employment rates for workers in the United States, and to protect their economic interests."
The consequence of BAHA is most evident in E Visa interviews.  We have seen more questions from Consular Officers regarding how the Investor's company will affect American workers.  In addition, we have even heard of an E-2 denial rejection where the Consular Officer claimed that the Treaty Investor was going to undercut American workers by paying himself too little as the CEO of the company he was creating in the US. 
 THE GOOD NEWS: E VISAS ARE STILL GREAT OPTIONS
However, it is not all bad news.  We are still having great success with E-1 and E-2 Treaty Visas by showing clear evidence of how American workers will benefit from foreign investment. Furthermore, we have noticed that in countries like Brazil, where there is ever increasing scrutiny for L-1 Visas because of fraud, the E-2 Treaty Investor Visa is still fairly straight forward and less adversarial.  We recently had an E-2 Visa approved for a Brazilian/Spanish dual citizen at the US Consulate in Brazil with a $62,000 investment.
Thus, E Visas are still a great option, but it is important to make sure your application for your E Visa addresses how your company will help the American economy and most of all, American workers.
FOUR TIPS FOR YOUR E-2 TREATY INVESTOR VISA APPLICATIONS UNDER THE TRUMP ADMINISTRATION:
1. Spend The Money (including payroll for an American worker)
You must "irrevocably invest" a portion of your investment in your business before you apply for the E-2. That may sound counterintuitive, but there is no way around this rule; you cannot have all your investment sitting in the bank when you apply for your visa.
TIP #1:

Hire a US Citizen (at least part time) and get them working and paid;
Prepay your office lease for 6 months or more;
Get your internet and electricity set up and start paying your monthly bills;
Buy equipment; and
Buy furniture for your office.
2. Invest As Much As You Can.  
The amount you invest must be enough to realize your business plan. Accordingly, that amount varies greatly depending on the type of business. If you are starting a wedding photography business, the start-up costs are much lower than starting a circuit board printing company. Nevertheless, the more you can invest the better.
TIP#2:

If you are short on cash, the value of your Intellectual Property (copyrights, patents, etc) may be applied as part of your investment. This is a great option for many tech start-ups.
3. Get Business.
Although there is no requirement that your business is already open and running, there is a requirement that you can show the business is viable. The best way to do that is to show current or committed future clients.
TIP #3:

If you will be selling goods, get some sales or orders.
If you will be providing a service, try to obtain contracts with clients or a least letters of intention from interested clients.
4. Hire The Right People.
E-2's span several fields of law. It is important to find an attorney and/or other advisors that understand immigration and business issues. It is also important to find individuals who have hands-on business experience that can guide you through the start-up process and help you overcome the obstacles new businesses face in the US.
TIPS – Before You Apply:

Look for attorneys and advisors who specialize in this area.
And remember, it is cheaper to pay for good advice upfront than to try to fix complications after the fact.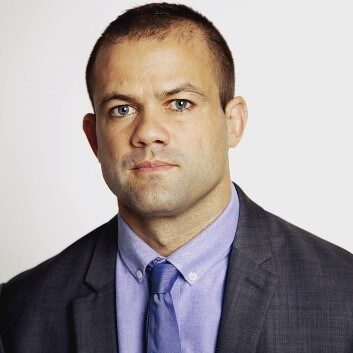 David Telfer is the principal partner at DMT Law Firm | Immigration Lawyers. David has been practicing law since 2008. Mr. Telfer graduated magna cum laude with highest honors from the University of North Carolina with a degree in Romance Languages and from the University of California, Los Angeles (UCLA) School of Law with his Juris Doctorate. At UCLA, Mr. Telfer focused on international law and spent a semester studying law in Florianopolis, Brazil at the Federal University of Santa Catarina. Mr. Telfer has also lived and/or studied in many cities and countries across the globe including Sao Paulo, Brazil; Florianopolis, Brazil; Seville, Spain; and Panama City, Panama.