05 Июл

Виза E2 и преимущества для ваших супругов и детей

Many immigrants wanting to live in the United States do not have a family member that can petition for them. Or an employer that can sponsor them. Many of these immigrants, have an urgent need to seek an alternative country. One with more political stability, in which they can do business and safely care for their families. They do not have the luxury of the sometimes years it takes to go through a family or work petition. That's when E-2 Visa saves the day.

The E-2 visa provides this opportunity. It is a "fast" process that allows the main E visa holder to do business if he/she invests a "substantial amount of capital in a US business". What is a substantial amount of capital? It varies from business to business but in some instances investments of $100,000 may qualify you for an E visa. Additionally you have to be a citizen of a country that has a treaty with the US. For a list of eligible countries check this link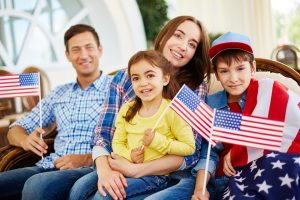 Family Benefits of the E-2 Visa
One of the amazing benefits of the E-2 visa is that your spouse and under 21 years old children can also come with you. Moreover your spouse is eligible to apply for a work authorization and can work in anything in the US. The main E visa beneficiary work will be restricted to the E-business.
Unlike other visas in which the expertise and training of the applicant has to be related to the nature of the business that he/she will run in the US; this is not the case in the E-2 visa. As long as the capital investment is substantial and you meet the other requirements, the investment can be done by the husband or the wife interchangeably. In this context we always recommend that the spouse with the ability to earn more be the dependent.
Let's put an example. Imagine a couple in which husband is an international banker, and wife is an architect. International banker husband will most likely have more earning opportunities in the U.S. and it will be difficult for the wife to receive the proper licensing to practice architecture. The wife can invest in a franchise, and enjoy the expertise and support that franchisors provide. Her international banker, husband, can apply for a work authorization (as an E-2 dependent) then develop his banker career in the US.
For more information on E-2 visas, the process and its benefits, please contacts us at: 205-570-2208 or email at questions@ayalalawpa.co
Summary

Article Name
Виза E и преимущества для ваших супругов и детей
Description
У многих иммигрантов, желающих жить в Соединённых Штатах, нет члена семьи, который может выступить для них заявителем, или работодателя, который может их спонсировать.
Author
Publisher Name
Publisher Logo