15 Nov

Aperçus de la Conférence 2016 à Las Vegas sur le Financement et le Développement en Restauration
The Restaurant Finance and Development Conference
During the week of November 14th, Visa Franchise had the opportunity to attend the annual Restaurant Finance and Development Conference that was hosted in Las Vegas, Nevada. The conference occurs annually in Las Vegas and is recognized as the restaurant industry's premier event for everything related to finance and development. The parent company of the Restaurant Finance Monitor and the Franchise Times Magazine is the principal sponsor of the event
What's happening
Expert speakers and panelists hosted talks over the course of the three-day event. One speaker in particular, Larry Reinstein from LJR Hospitality Ventures, summed up the new concepts and trends that are appealing to today's consumers and that are expected to continue to shape the restaurant industry in the years to come. A number of categories mentioned during his speech align with what Visa Franchise has also identified to be industries experiencing rapid growth. Some examples of the categories included BBQ, tacos, coffee, sushi, Mediterranean, and overall healthy food concepts. Visa Franchise has a number of options in our portfolio of franchise business opportunities that are well positioned with these growing food trends. It will be interesting to see in the coming years how the trends play out.
A vital issue
In addition to researching certain food industries that are undergoing rapid growth, it vital to also look at the attributes of the individual restaurant franchises. The brands that have seen the most success tend to demonstrate many of the following characteristics: focused menu, craveability, customization, technology, labor efficiency, a solid business case, and strong positive culture.
---

While a restaurant can be successful without possessing all of these characteristics, these traits tend to lead to a stronger overall brand and concept.

---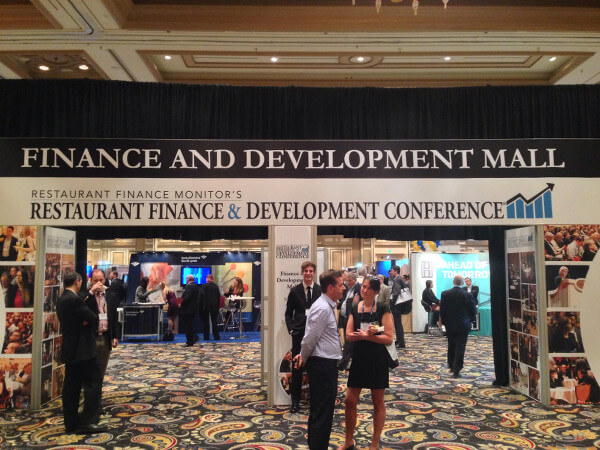 Visa Franchise had the opportunity to meet with and hear from many established restaurant brands as well as new market entrants. While a number of the concepts at the Restaurant and Finance Conference are what are known as multi-unit independents, as in they are currently not franchising at the moment, many other large well-known brands were present. Some of the better known and growing brands included Robeks, BurgerFi, Johnny Rockets, Hurricane Grill & Wings, and Freshii, among others. After having the opportunity to speak with a number of the brand and development executives, it will be interesting to see how these brands continue to achieve rapid growth in the near future.
Technology
On the technology side, it has become further evident than ever that technology has and will continue to become ever more ingrained in the daily functioning and growth of brands in the restaurant industry. One notable example of a player in the restaurant tech space that is sure to become ever more present within restaurants was LevelUp. LevelUp is an application that benefits both consumers and the restaurant brands it counts as its customers in that it allows consumers an application that eases the full restaurant experience, from ordering to payment. The benefits to restaurant brands who utilize the application technology is that is allows them to have more input on the consumer experience as well as better understand their customers.
Another technology player that is sure to disrupt the restaurant industry is SiteZeus. SiteZeus is a location intelligence platform that is pioneering the use of machine learning, artificial intelligence, and statistical algorithms in order to help restaurant companies make more informed location based decisions. By combining big data, automated business processes, and a well-defined user experience, SiteZeus allows individuals and organizations to better understand potential site locations before developing the sites into restaurants. Having a development background from my time at Burger King, part of Restaurant Brands International, I know well how useful this information is to developing new restaurants. It will be interesting to see how the company continues to evolve in the company years.
Visa Franchise's activity
Visa Franchise was very pleased with this year's conference and the opportunity to meet with new emerging restaurant concepts that are looking to continue to grow through accepting new franchisees. We aim to stay on top of the market trends and continue to meet emerging businesses in order to find the best opportunities for our clients looking to move to the U.S. through making an investment in an E-2 or EB-5 eligible franchise investment. For those that are interested in the restaurant sector, it is crucially important to invest in a concept in an industry on a growth trajectory in order to help improve chances of a successful business investment. Visa Franchise looks forward to attending next year's conference when it returns to Las Vegas in 2017.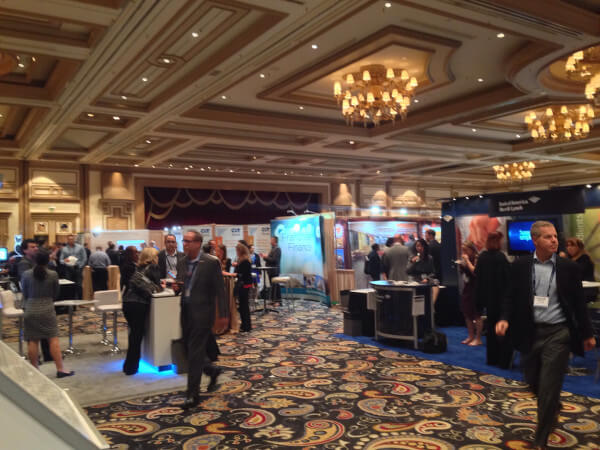 About the Author:
Jack Findaro is the Product Development Director at Visa Franchise. He and his team focus on the research, analysis, due diligence, and ongoing relationships for the different franchises and businesses in Visa Franchise's portfolio. Before Visa Franchise, Jack worked at Miami-based global franchise company Restaurant Brands International, parent company of global iconic brands such as Burger King, Tim Hortons, and Popeyes. He worked within various departments, including Global Finance, Investor Relations, and Global Development. His experience at Restaurant Brands International has enabled Visa Franchise to provide deep insights to their foreign national clients, many of whom are interested in investing in a franchise in order to obtain their investor visa for themselves and their family.
Who is Visa Franchise?
Visa Franchise guides investors in identifying and analyzing the best investment opportunities tailored to their specific objectives. The focus of the firm is on franchises that qualify for the E-2 (1) and EB-5 visas (2). Visa Franchise is the trusted advisor of clients from all over the world when it comes to helping them find the business opportunity that best meets their investment and immigration goals. It takes into consideration their capability, experience, and size of investment to ensure that they choose the best possible option for their unique, individual situation. Visa Franchise is based in Miami, Florida with a second office in Orlando, Florida.
For any questions, please reach us at info@visafranchise.com or +1-305-454-7744
Note: Visa Franchise does not make any financial performance representations other than provided by franchisors in Item 19 of the current franchise disclosure document or a valid supplement
(1) E-2 Treaty Investor Visa allows a national of a "treaty country" – a country with which the U.S. maintains a treaty of commerce and navigation – to reside in the U.S. when investing a substantial amount of capital in a U.S. business (generally >$150,000)
(2) EB-5 visa requires at least a $500,000 investment in a U.S. business that creates at least ten (10) jobs for U.S. citizens or green card holders in the first two (2) years. Investors may either start their own businesses as active investors or invest in designated Regional Centers as passive investors.