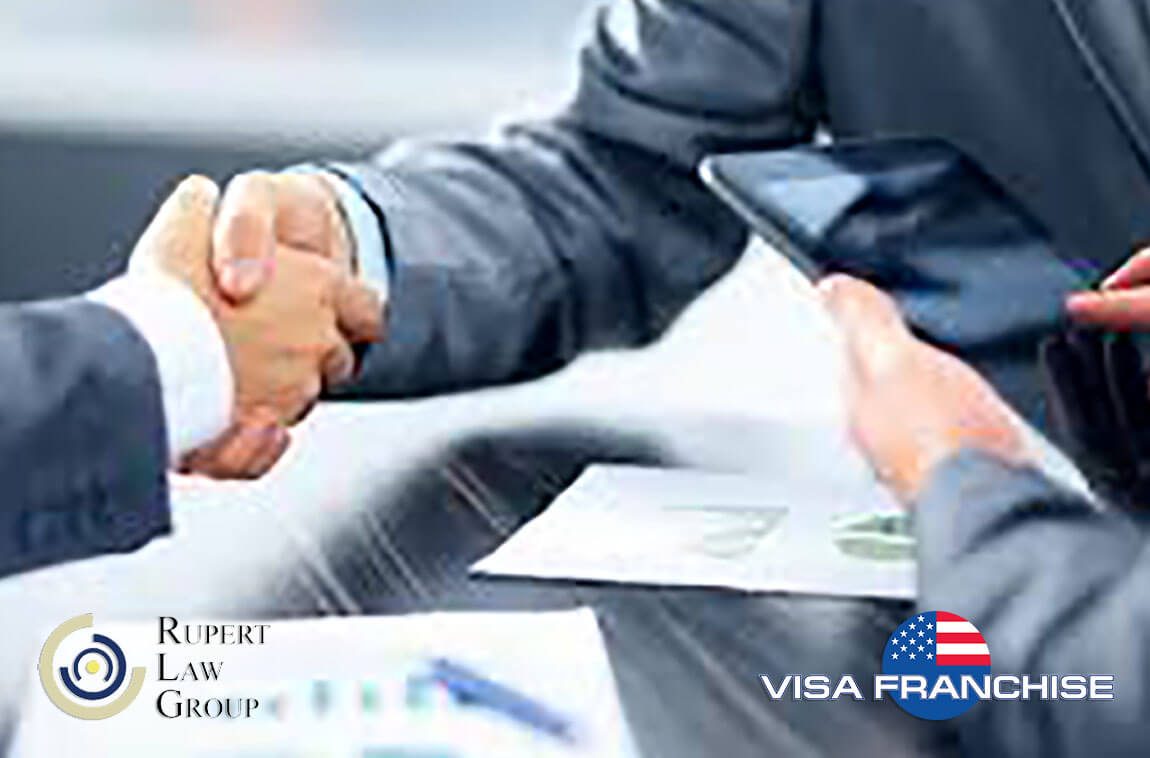 Webinar | E-2 visa renewal Is your business strong enough? Visa Franchise and Rupert Law
December 4, 2018 11:00 am
Register for this webinar HERE
OBJECTIVE
You've already had your E-2 Visa approved, you moved to the US, and you are currently running your E-2 business. But is your business strong enough  for an E-2 Visa renewal?
Visa Franchise and Rupert Law will discuss how a franchise can support a renewal for your investor visa or when a new petition may need to be filed.
SCHEDULE
Introduction: Patrick Findaro – Business Development Director of Visa Franchise
Angie Rupert, Esq. – Rupert Law Group
FAQs
For any questions, please email Elizabeth at etran@visafranchise.com
At Visa Franchise, we specialize in helping foreign nationals find the best franchise investment that will qualify them for an E-2, L-1, or EB-5 investor visa.
Our goal is to simplify the process by finding and analyzing the best franchise investments for our clients and their family based on their own unique profile.
We seek to understand our client's investment goals, desired location, industries of interest, and investment size, among a variety of important factors, in order to find the best investment opportunities for them and their family.
We act as the trusted advisor throughout the entire investigation process until an investment decision is made and the client has obtained their E-2, L-1, or EB-5 investor visa.
We have advised over hundreds of clients from over 35 countries around the world. Testimonials can be found on our website here.
Angie Rupert is an E2 investor visa attorney based in Los Angeles, California.  She has had the pleasure of helping clients from all over the world get E2 visas in order to run businesses here in the United States.  She is the founder of Rupert Law Group, one of the few law firms in the US that focuses almost exclusively on E2 visas.
As a result of the firm's laser focus, Ms. Rupert is well-versed on even the most unusual or complicated cases.  E2 investors and entrepreneurs can rest assured knowing that Ms. Rupert has the experience they deserve.  She has an overwhelming approval rate for E2 visas.
In addition to her depth of experience with E2 visas, Ms. Rupert offers unparalleled client service.  She insists on frequent and open communication, and she provides exceptional client focus and care every step of the E2 visa process.
Unlike many attorneys, Ms. Rupert understands the ups and downs associated with starting a successful business. In addition to founding Rupert Law Group, she built a full-service marketing firm that offered comprehensive traditional and digital marketing strategies to a variety of industries including legal, health care, education and finance.  Ms. Rupert's marketing expertise benefited businesses ranging from start-ups to $100 million revenue companies.