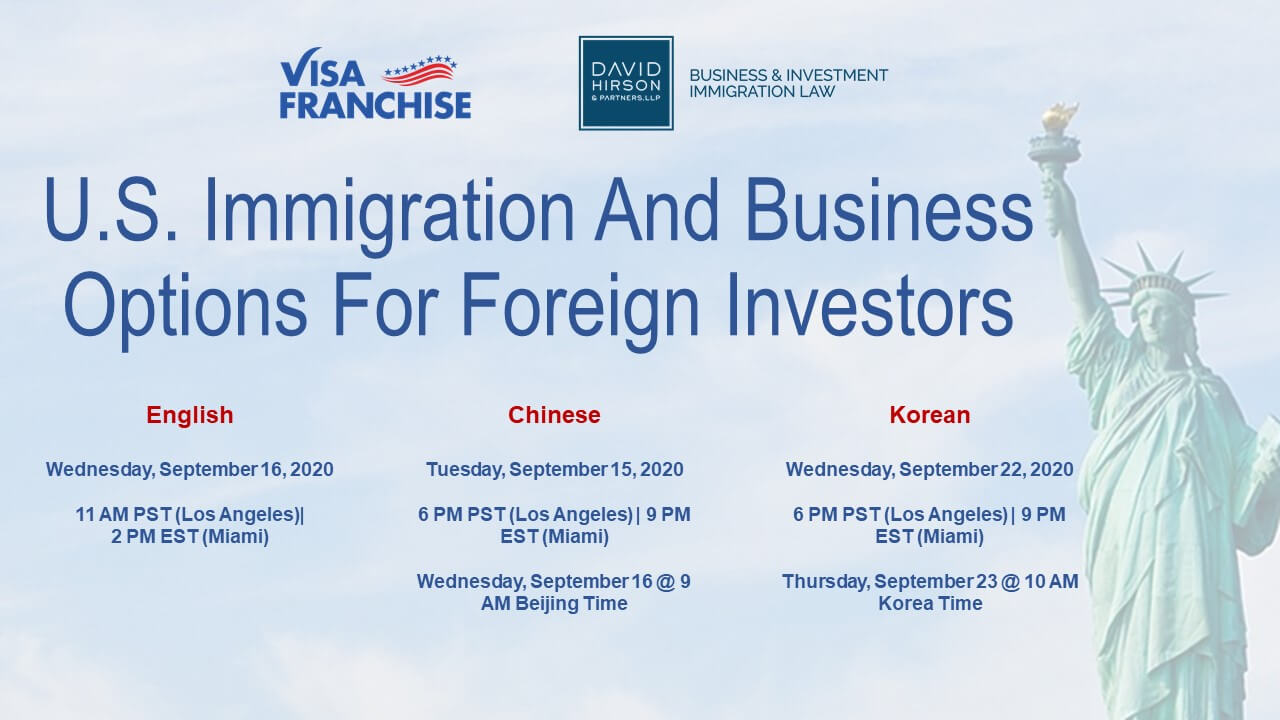 U.S. Immigration And Business Options For Foreign Investors
September 16, 2020 11:00 am

U.S. Immigration and Business Options for Foreign Investors
Wednesday, September 16, 2020
11 AM Pacific Time (Los Angeles) | 2 PM Eastern Time (Miami)
Facebook and YouTube Live
Join David Hirson & Partners, LLP and Visa Franchise in a Facebook and YouTube Livestream on U.S. visa and business options for small business investors.
Topics
Travel Ban & Restriction on Immigrant Entry
E-2 Treaty Investor and Citizenship by Investment/E-2
Other Visa Options: EB-1A and EB-2 NIW
Business Options for International Investors
Industries resilient to COVID-19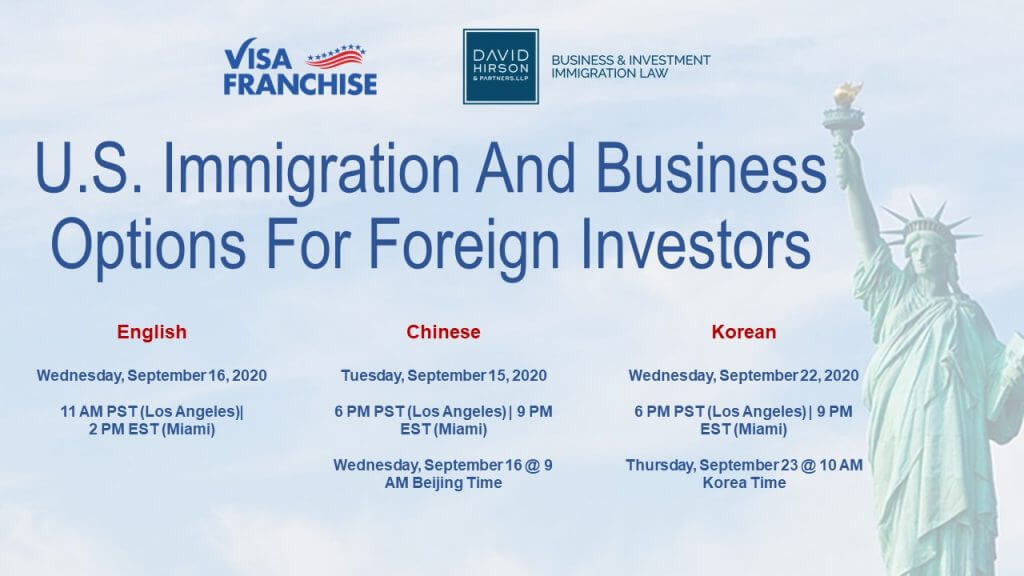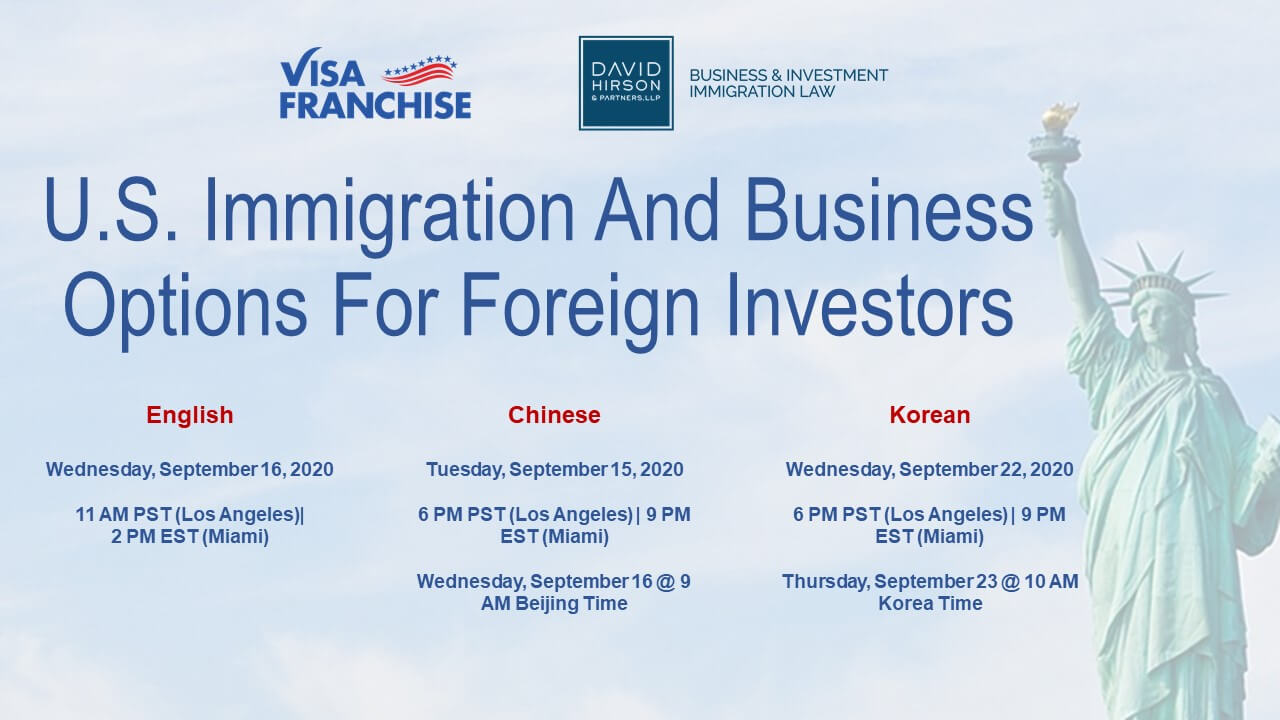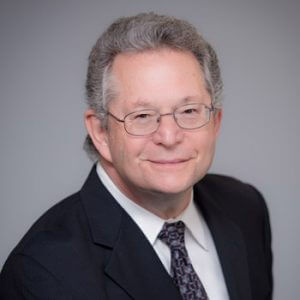 David Hirson
Managing Partner at David Hirson & Partners, LLP
About David Hirson & Partners, LLP
David Hirson & Partners, LLP, offers national and international clients nearly 40 years of experience in immigration law. Our practice provides a full range of legal services with a strong focus in the areas business, pleasure and family immigration. Our Managing Partner, David Hirson, is nationally recognized for his professional leadership role in immigration law on the West Coast, across the United States and around the world.
The firm's business and employment-based immigration practice provide a full range of services, including EB-1-1(A), EB-1-2(B), EB-1-3(C), National Interest Waivers (NIW), EB-2, EB-3, EB-5, H-1B, E-1/2, L-1(A)/2(B), H1B, and other immigrant and non-immigrant visas. DHP is one of a select few firms that also specialize in immigration for franchise businesses who have foreign partners/managers.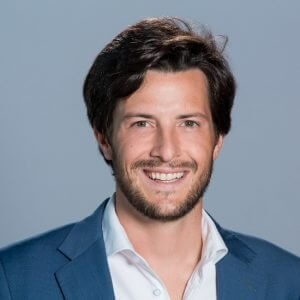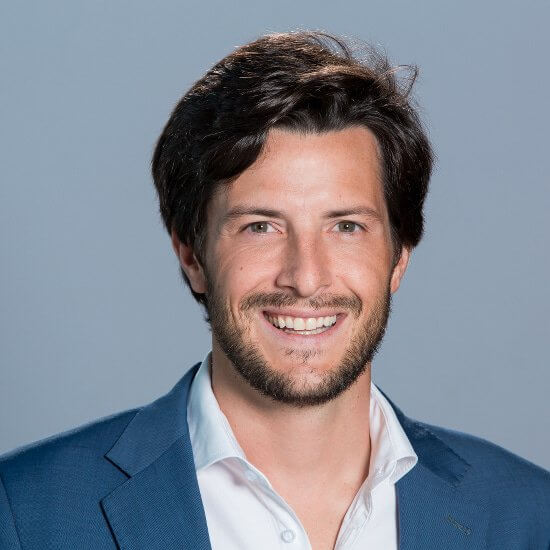 Patrick Findaro
Co-Founder at Visa Franchise and Vetted Biz
At Visa Franchise, we simplify the process for entrepreneurs to reside legally in the U.S. We do this by analyzing the best businesses for our clients and their families based on their own unique profile.
We have advised 300+ entrepreneurs from over 50 countries around the world achieve their dream of owning a business and moving to the U.S. Testimonials can be found on our website here.
About Vetted Biz
Vetted Biz is the leading platform for accessible and analytical data on franchises and businesses available in the U.S. Our goal at Vetted Biz is bring transparency to potential franchisee owners as they navigate the process of buying a franchise as well as franchisors that are vetting potential franchisees. Our research team has reviewed over 2,900 franchises and knows the key facts and data that signal a successful franchise system. Data is collected from sources including but not limited to Franchise Disclosure Documents, industry reports, SBA loan data, and other business research. The business owners and business brokers listing businesses for sale must confirm that numeric information matches those in the point of sale software, tax returns, or other credible sources.
Visa Franchise Statistics
0
%
Businesses Passing Our Vetting Process
"A very engaging company, they really put a lot of emphasis on the search that they did. I would definitely recommend using their services to maximize your results in the U.S. or in your country of origin."

"Patrick was helpful finding and analyzing different projects to suit my U.S. immigration needs. I always recommend him to my friends and colleagues looking to move to the U.S."

"I did my process supported by Patrick and it was excellent. Always available and accessible, he supported with all the steps."