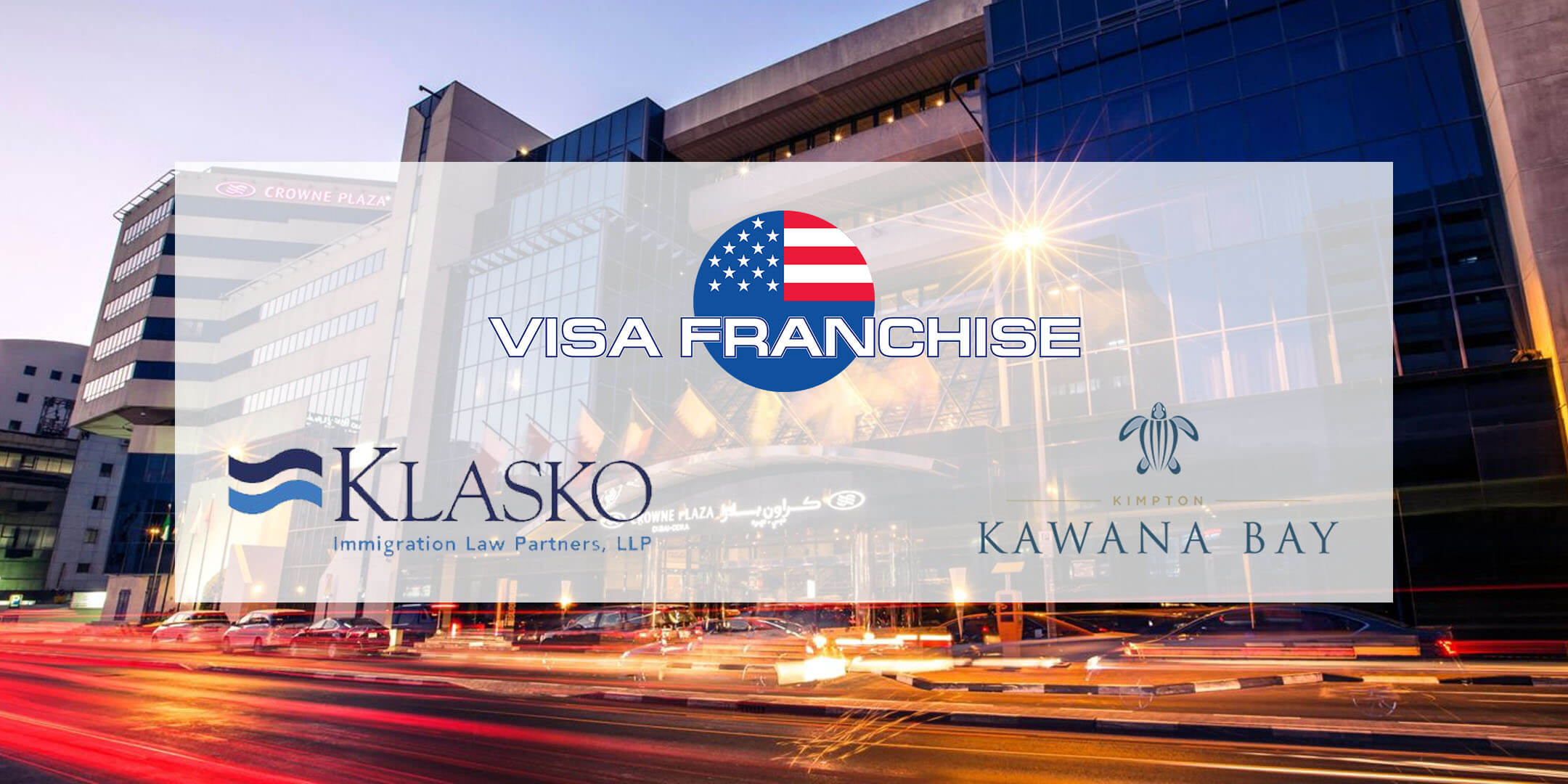 U.S. E-2 Visa Options for Qualifying Nationals and New Grenadian Citizens
November 6, 2018 6:30 pm - 8:30 pm
Learn more at our upcoming event about the most beneficial investor visa in the U.S, the E-2 visa. The E-2 treaty investor visa allows a national of a "treaty country" – a country with which the U.S. maintains a treaty of commerce and navigation – to be admitted to the United States when investing a substantial amount of capital in a U.S. business (generally more than $150,000). There are 70+ countries eligible for the E-2 visa and those not eligible may consider citizenship-by-investment in Grenada, which maintains an E-2 visa treaty with the U.S. Processing times for Grenada citizenship can be as low as 3 months! Register today for our event and learn from industry leaders about the process from A to Z in this link here.
——-Info——
Day: November 6, 2018
Hours: 6:30 PM to 8:30 PM
Location: Crowne Plaza Dubai – Sheikh Zayed Road, Dubai, Dubai, United Arab Emirates
Please reach out to Elizabeth Tran with any questions
E-mail: info@visafranchise.com
Telephone: +1-305-239-4179
——Program——
USA franchise market and franchise examples that qualify for the E-2 investor visa
Jack Findaro, Product Development Director at Visa Franchise
The E-2 investor visa | Application process, requirements and route to green card
H. Ronald Klasko, Klasko Immigration Law Partners, LLP
Investing in Kimpton Kawana Bay for Grenada Citizenship
Warren Newfield, Grenada Ambassador and Kawana Bay Developer
At Visa Franchise, we specialize in helping foreign nationals find the best franchise investment that will qualify them for an E-2, L-1, or EB-5 investor visa
Our goal is to simplify the process by finding and analyzing the best franchise investments for our clients and their family based on their own unique profile
We have advised hundreds of clients from over 35 countries around the world. Testimonials can be found on our website here.
Klasko Law has a vast amount of experience working with individual and corporate E-2 investors. In fact, the most famous E-2 case, Matters Of Walsh And Pollard, which is the only case mentioned by name in the U.S. Department of State's Foreign Affairs Manual, is a case handled by Ron Klasko. Klasko Law's experience ranges from individuals investing less than $100,000 in start-up businesses to companies investing millions of dollars in U.S. operations.
Kimpton Kawana Bay is Grenada's newest international luxury beachfront resort which will be branded and operated by Kimpton Hotels & Restaurants, part of the Intercontinental Hotels Group (IHG). The purchase of real estate at Kimpton Kawana Bay qualifies for Citizenship by Investment (CBI), which is a government programme aimed at attracting foreign direct investment into Grenada by offering citizenship and permanent residency in exchange for an investment. Grenada is the only country with an active CBI program where citizenship comes with the ability to apply for the USA E-2 Visa, which allows you to live and operate a business in the US.