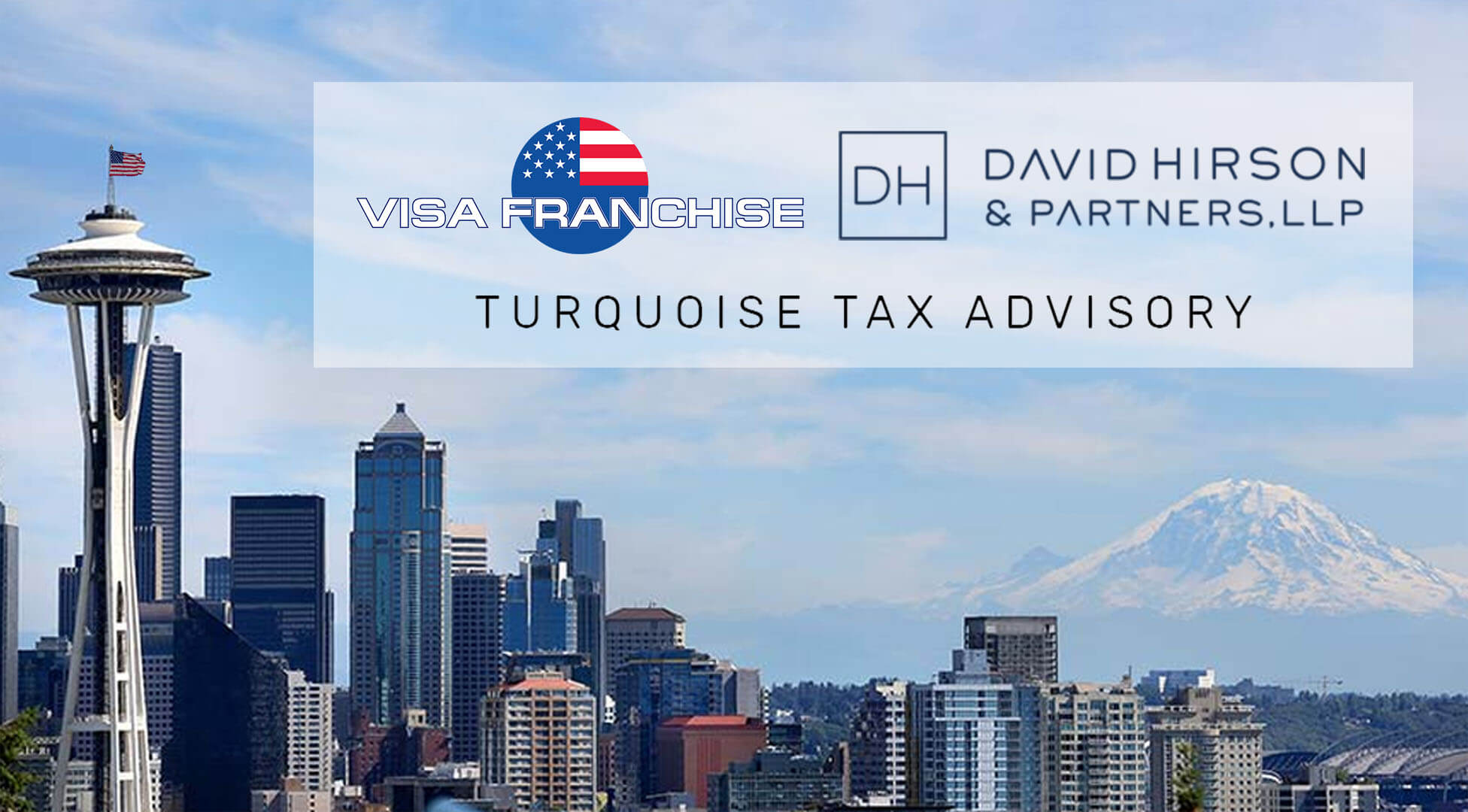 Reside Legally in the U.S. through a Franchise Investment
October 15, 2018 6:30 pm - 8:30 pm
800 5th Avenue 38th Floor Seattle, WA 98104
800 5th Avenue 38th Floor Seattle, WA 98104
David Hirson & Partners LLP, Turquoise Tax Advisory, and Visa Franchise will host an investment immigration seminar on Monday, October 15 at 7PM in Seattle, Washington. The seminar is geared towards foreign nationals seeking to reside legally in the U.S. through the E-2, EB-1c or EB-5 visas. Register today here.
AGENDA 
E-2, L-1, EB-1c and EB-5 Visas – The Basics, The Requirements and US Immigration Updates 
David Van Vooren, Immigration Attorney (David Hirson & Partners, LLP)
The United States Franchise Market and Opportunities for Foreign Investors 
Patrick Findaro, Business Development Director (Visa Franchise)
Pre-Immigration Planning, Business Tax Planning and Entity Structuring
Deniz Kiral, CPA (Turquoise Tax Advisory)
Questions & Answers 
Hirson Immigration
David Hirson & Partners, LLP with offices in Costa Mesa, California and Seattle, Washington, has over 30 years of experience in corporate, business and investment immigration, and the foundation of our practice is the lasting relationships we have built within the community.We proudly support a diverse client base that spans across local, regional and national levels. Our business immigration practice provides a full range of services, including an EB-5 investment immigration practice that is nationally recognized for individualized attention and expertise. From all of us at David Hirson & Partners, we look forward to serving your legal needs.
Visa Franchise
At Visa Franchise, we specialize in helping foreign nationals find the best franchise investment that will qualify them for an E-2, EB-1c, or EB-5 visa. Our goal is to simplify the process by finding and analyzing the best franchise investments for our clients and their family based on their own unique profile. We have advised hundreds of clients from over 35 countries around the world. Testimonials can be found on our website here. If you are interested in owning a franchise please reach out to info@visafranchise.com or call us at +1-888-550-7556.
Turquoise Tax Advisory
Because Tax is one of the most complex aspects of law, providing accurate and thorough tax advice requires a lifelong commitment to studying tax laws and businesses and having access to broad expertise. I have been a CPA since 1991 and have developed my tax expertise through working in internationally recognized public accounting firms and collaborating with top attorneys and tax accountants in the profession. Although these former colleagues now have independent practices themselves, I collaborate with them to ensure that my client advice is accurate and thorough.
Reach out to us at +1 949.383.5369 or info@hirsonimmigration.com with any questions regarding the event!