03 ago

Vistos Empresariais: EB-5, o 'Green Card' do Investidor

The EB-5 is a green card based on jobs that allow foreigners to invest money in projects or businesses. These must create at least 10 jobs for full-time investors.

Regional centers have multiplied over the years, but the trend as the investment is business investment, called Direct Investment. Direct investments are where anyone can touch their own business or buy an existing business or a franchise, and have a management function and operation of this business.
E-B5 Visa, by Steve Maggi, Immigration Lawyer

 
The visa is available for people who have available at least $500,000. On business in areas of economic depression, invests $500,000 in a business, and creates 10 jobs, you have your green-card. And eventually become eligible for citizenship. If the business is located in an area that is not zoned to target jobs, then you have to invest $1,000,000.
Previously quoted on the blog about the E-2 visa, a non-immigrant visa that allows those who want a visa with an investment of substantial value, but usually with a less substantial value.
Who Applies for the Investor Visa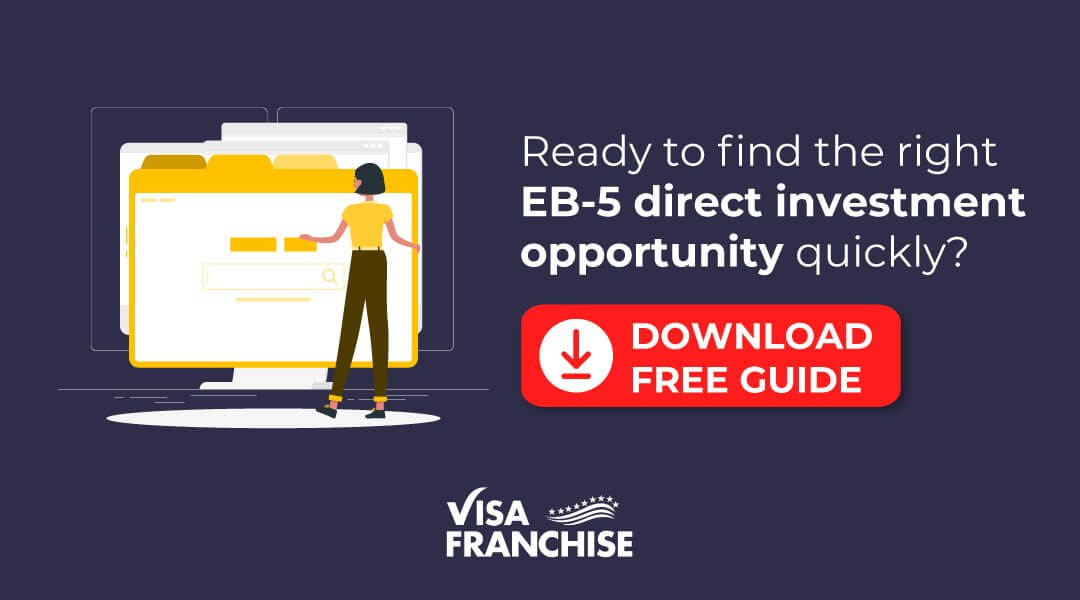 The E-2 applies to those who come from about 80 countries that have a treaty with the US. As most of the world's population lives in a few countries, mainly in the countries of BRICS (Brazil, Russia, Indonesia, India, China, and South Africa), and none of these countries have an E-2 treaty with the US, many of EB-5 investors come from these countries.
---
EB-5 also allows those who already have seen E-2, to convert their visas to green cards. Especially if they can reach the limit for investment.
---
Can show that it will create or have already created 10 or more full-time jobs through its investment. It provides citizens with E-2 that are already in the US. But that does not have the $500,000 or $1,000,000, opportunity to start a business and get an E-2 visa. And eventually to become an EB-5 green card for themselves and any dependent members of their families. Spouses and children up to 21 years, provided that the required amount invested.
About Citizens From Non-Treaty Countries
For all who are not eligible for E-2 because they do not have citizenship of any country treated, the EB-5 is one of the few options you have.
If you want to play your own business, you need to invest at least the required amount of  $500,000 in a business model which ensures the creation of several places of required jobs.
This path is presented as an extension of the E-2. He encourages entrepreneurship to a higher price range, but no nationality restrictions. All you need is capital and pursue a business model that guarantees jobs.
If this capital is not available, then you can start a business in their home country and after a year creates a subsidiary in the US and apply for an L-1 visa, which can usually be used as a platform for the green card.