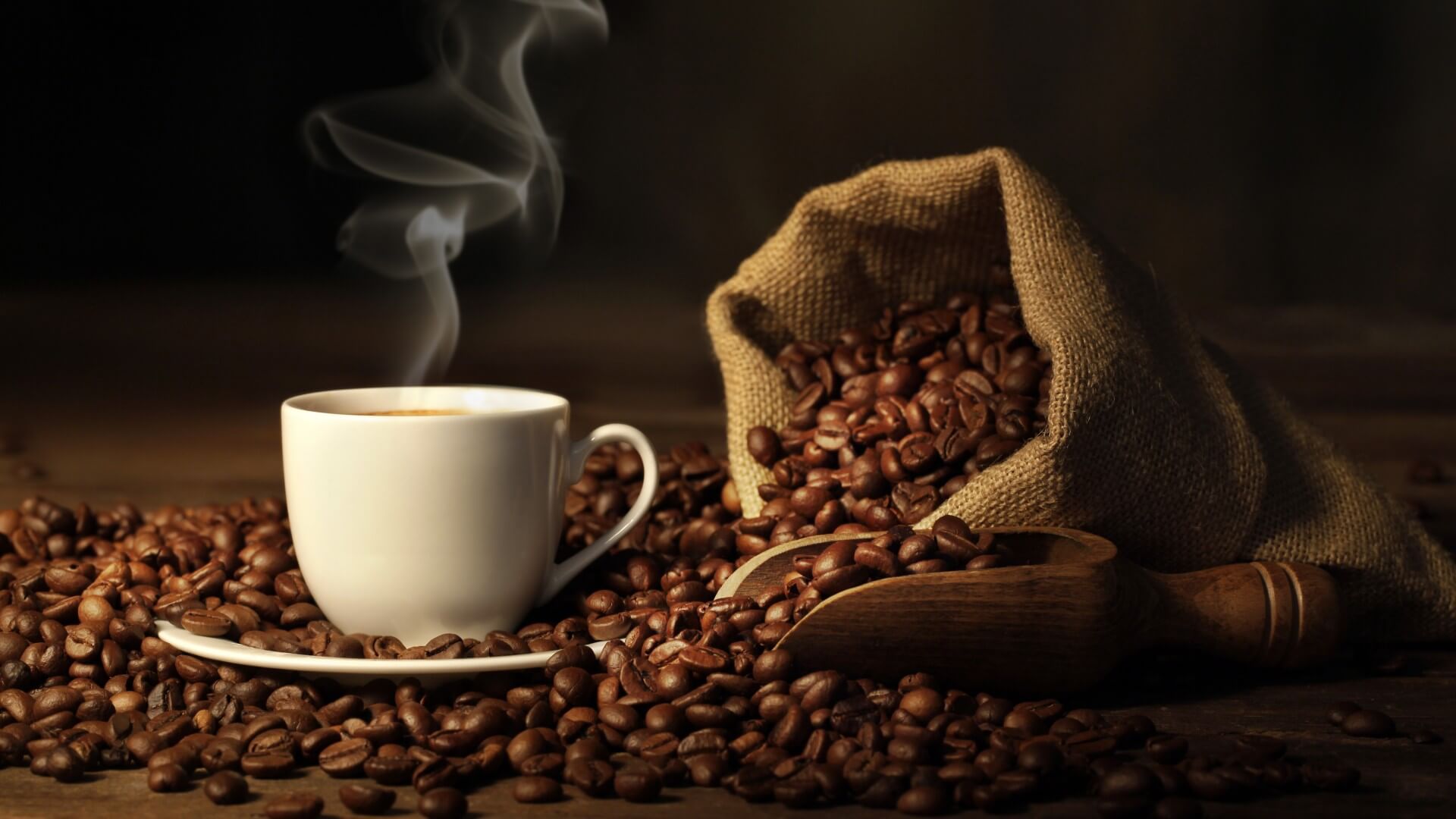 01 set

As Melhores franquias de café para vistos de investidor

Foreword

We at Visa Franchise are always looking to find the best business investments that qualify our clients for EB-5, L-1, or E-2 investor visas. Our focus is on franchises and joint venture (JV) opportunities, as these types of investments come with the strong ongoing support of the franchise or JV partner, which helps to significantly decrease the risk for the foreign national investor. 
---

The coffee industry, which includes coffee shops, coffee distributors, and coffee roasters, has proven quite popular with Visa Franchise clients.

---
Over the years, we have had many clients interested in the coffee industry for a variety of reasons. We will cover in this article. Due to our continued focus on finding and analyzing the best coffee franchises and investment opportunities, we have been able to identify strong investment opportunities within the coffee industry.
Benefits of the Coffee Industry for the Investor
The reasons that individual investors prefer the coffee industry are abundant. For starters, many individuals and their families are intimately familiar with coffee due to their daily coffee consumption. On many occasions, foreign national investors prefer to invest in a business that they already have familiarity. Additionally, coffee shops tend to be operationally simple when compared to full service restaurants or businesses that rely on a lot of business-to-business (B2B) services. 
This simplicity makes it much easier to manage for the investor. In terms of economics, coffee shops that have a strong product and are managed properly can have significant returns for the investor. For example, a single cup of coffee can have a cost of goods sold (COGS), not including labor, of only 10%, thereby providing significant gross margin for the owner of the coffee shop. 
---

The growth and size of the overall coffee industry are additional important factors that we will cover in detail next. Clearly, the coffee industry has many positive factors that make it attractive to foreign national investors.

---
Growth and Size of the Coffee Industry 
The U.S. coffee industry is very robust and has continued to grow in recent years. The below statistics come from studies conducted by the National Coffee Association (NCA):
The total economic impact of the coffee industry in the United States in 2015 was $225.2 billion
Consumers spent $74.2 billion on coffee in 2015
Out-of-home coffee consumption reached a high of 46% in 2017
59% of coffee cups consumed daily can be classified as gourmet
Over half of Americans over the age of 18 drink coffee daily
American coffee drinkers average 3.5 cups of coffee every day
The above statistics help to paint the picture of a coffee industry that is healthy, large, and growing. These trends continue as more individuals choose coffee as their go-to drink, especially in situations when they are searching for something to help them stay alert or find themselves in a social setting.
Emergence of the Specialty Coffee Segment
An interesting trend in recent years has been the emergence of the specialty coffee segment. The specialty coffee segment, is defined as physical retail outlets that serve a higher quality coffee product and derive at least 40% of their total revenue from the sale of coffee, coffee beverages, and coffee accessories. This segment of the industry has been growing steadily in recent years, even faster than the overall coffee industry, as consumer's taste has evolved to desire a higher quality coffee bean. 
When given the option, many individuals choose specialty coffee over a standard coffee, such as the products commonly found at Starbucks. Here it is worthwhile to mention that Starbucks is not a franchise in the U.S. and that all the Starbucks units in the U.S. are from a corporation. However, this is not an issue as there are a number of great specialty coffee franchise options that individuals can invest in and operate if they desire.
Coffee Franchise and Investment Opportunities
We at Visa Franchise have devoted considerable time and effort to identify and analyze investment options within the specialty coffee industry that have a strong product, good financials, a supportive management team, and are open to foreign national franchisees or investors looking to pursue the EB-5, L-1, or E-2 investor visa. Below, we have an overview of a few of the options that we work with alongside our clients.
Gloria Jean's Coffees
This franchise ("Gloria Jean's) is a world-renowned coffee franchise, with over 900 locations in over 40 countries around the world. Gloria Jean Kvetko founded it in 1979 in Chicago, USA. It began as a small coffee and gift shop in Chicago, USA. Today, they are a specialty coffee retailer and leader in flavored coffees. 
Their growth and success depend on their ability to provide delicious coffee and strong customer service. They painstakingly select the Arabica beans from only the most discriminating sources, with whom they share a commitment to bring the customer high quality coffee at an affordable price.

Ziggi's Coffee
Ziggi's Coffee, a leading specialty coffee shop and drive-thru franchise, is dedicated to serving only the finest sustainably-sourced coffee, uniquely handcrafted drinks, and delicious, locally made breakfast, lunch, and snack options. Founded in 2004 by husband and wife Brandon and Camrin Khudsen, the Colorado-based company is on a mission to elevate the standard of service within the coffee shop industry. 
From specializing in a variety of great-tasting coffee and food items to providing fast and friendly service, the Ziggi's Coffee brand is focused on creating a positive experience that is faster, more authentic, and convenient for the consumers seeking higher-quality coffee and food options on the go.

HERO Coffee Bar
Founded in Chicago in 2012, HERO Coffee Bar (Hero) sells whole bean coffee and brewing products. Brian Tubolino, of Dining Consultants International, LLC, and Craig Alexander of Headstash Roasting Co., founded Hero. They were two friends who combined a determination to roast top shelf coffee with a passion for chef prepared artisan food. Successful serial entrepreneur Matt Matros joined the company after a short period of time to help lead the expansion of the brand. 
Their menu offering includes specialty blends of very high quality beans and a rotating cast of in-season, single-origin selections from around the world. Their brewing supplies that customers can buy are simple to use and are a great way to brew coffee at home. Hero roasts fresh beans to use in their coffee shops and is able to ship them to their customers the next day. This brand has found a strong following in it is home market of Chicago that continues to grow as they expand into new markets and individuals come to try the product.

Espresso Americano
Established in 1994, Espresso Americano is a family owned company originally from Honduras. It opened its first store in the downtown historic district of Tegucigalpa, with a small roaster serving the best coffee in Honduras. This revolutionized the coffee retail business, selling personalized beverages in a specialty coffee shop. In a short period of time, Espresso Americano has become one of the most recognized coffee shop brands in Latin America. They entered the U.S. market in 2014 in the Denver, Colorado area, where the U.S. management team is located. 
Espresso Americano' goal is to serve only the best coffee, complying with the strictest quality standards. Espresso Americano can do this because it is a vertically integrated company, ensuring the necessary controls during the complete coffee processing steps, from bean to cup, which enables a truly farm-to-cup experience for their customers.

Summary
In this article, we highlighted only a few of the coffee franchises we have on our platform. There are numerous strong franchise and business investment opportunities within the coffee industry that will qualify a foreign national for an EB-5, L-1, or E-2 investor visa, depending on the type of investment. 
We at Visa Franchise like this industry for our clients for numerous reasons, including the size of the market, industry growth, and strong financials of coffee shops that are properly managed. We have identified a number of investment opportunities with strong management teams that are looking to expand their brand with foreign national investors or franchisees. Visa Franchise is here to lend our services to our clients to help them make the most informed and best decision for them and their family.  Feel free to contact us any time!
About the Author:
Jack Findaro is the Product Development Director at Visa Franchise. He and his team focus on the research, analysis, due diligence, and ongoing relationships for the different franchises and businesses in Visa Franchise's portfolio. Before Visa Franchise, Jack worked at Miami-based global franchise company Restaurant Brands International, parent company of global iconic brands such as Burger King, Tim Hortons, and Popeyes. 
He worked within various departments, including Global Finance, Investor Relations, and Global Development. His experience at Restaurant Brands International has enabled Visa Franchise to provide deep insights to their foreign national clients, many of whom are interested in investing in a franchise in order to obtain their investor visa for themselves and their family.
Who Is Visa Franchise?
Visa Franchise guides investors in identifying and analyzing the best investment opportunities tailored to their specific objectives. The focus of the firm is on franchises that qualify for the E-2 (1) and EB-5 visas (2). It is the trusted advisor of clients from all over the world when it comes to helping them find the business opportunity that best meets their investment and immigration goals. 
Visa Franchise takes into consideration their capability, experience, and size of investment to ensure that they choose the best possible option for their unique, individual situation. Visa Franchise is based in Miami, Florida, with offices throughout the U.S. and world.
Do you want to own a franchise?  Please reach out to info@visafranchise.com or call us at +1-888-550-7556