Franchising and the Latino Community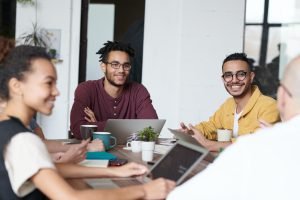 The U.S. Latino Market is larger and younger than ever before. In 2019, the number of Hispanics reached a record 60.6 million, making up 18% of the U.S. population. This has increased from 50.7 million in 2010 when Hispanics were 16% of the population. This increase represents an ethnic group open to new franchise opportunities. Currently, Hispanics are the largest minority group in the U.S., accounting for 37.5% of the total multicultural population. Not only are they the largest, but they are also the youngest population. About one-third, or 17.9 million, of the U.S. Hispanic population is younger than 18. On top of being the largest minority group, they also spend approximately $538,636 more than the total lifetime spending of the average white American. Now, what does this all mean for franchises? 
This means there are a host of new opportunities within franchises for the Latino population. Companies have been working hard to attract Hispanic customers with Spanish-speaking ads, but the best way to attract Hispanic customers is by having Hispanic franchisees. Not only is this a great opportunity for Latinos in the U.S. but it is also a great opportunity for Hispanics internationally to move to the US looking to get an E-2 visa. Having Hispanic franchisees can help overcome culture and language barriers for other Hispanics and Latinos in the community. Additionally, franchises offer Hispanics moving to the U.S. the invaluable opportunity to own a business. Currently, minorities run 19.3% of all franchises, and 5.8% of that total were owned by Hispanics. On top of attracting Hispanic customers, tapping into the Latino population can create even more job growth. Already, Latinos are responsible for 78% of the net new jobs in the U.S. labor force since the Great Recession. Franchises can greatly benefit from the U.S. Latino market, and the benefits are only going to continue to grow in the coming years. 
The future of the U.S. Latino market is even more promising. The U.S. Hispanic population is expected to increase to over 72 million by 2030, accompanied by an increase in spending in the consumer market from $1.5 trillion in 2018 to $400 billion by 2023. The market is also currently growing U.S. GFP at 8.6% and will likely continue to rise with an increase in the U.S. Latino population.