Indian nationals can obtain permanent residence in the U.S. by investing in an American franchise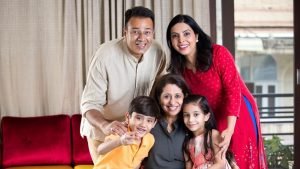 Many Indians have moved to the United States on a temporary and permanent basis throughout the past century. However, there has never been so much desire for Indians to cement roots in the U.S. by obtaining a green card as there is today. Unfortunately, not all green cards are created equal! Depending on if you are obtaining the green card via a family, employment or investment based petition, it can take 12 months to well over 10 years to receive your permanent residence!  If you are currently in the U.S. on an H1-B as an Indian national, it will most likely take you 5+ years to receive the green card. If you are not willing to wait that long nor be at the whim of your employer who sponsored your visa, the EB-5 visa might be a better option for you.
What is the EB-5 Visa?
The EB-5 Visa provides permanent U.S. residency to investors and their immediate families in exchange for a $500,000+ investment into a new American business or real estate project. After approval, the investor and his family receives a 2-year conditional green card. The green card becomes permanent after the investor proves the creation of 10 full-time jobs from the business or real estate project. The U.S. green card does not expire nor do children lose it when they turn 21. You can also live and work anywhere in the U.S. for any company.
Processing time currently takes around 18 months, though direct investments into businesses (as opposed to a real estate or regional center project) generally are processed faster. The investment must be "At Risk" for as long as it takes the investor to obtain the permanent green card.  Many Indians prefer to control their risk via a franchise or their own business as opposed to a third party.
How Many Indians Currently go this Path a Year?
Indian is the fastest growing major EB-5 market with over 354 petitioners last year alone. Indian, in fact, is only surpassed by Vietnam and China in terms of EB-5 investors in 2016. As per the IIUSA data in the chart below, India grew 48% year over year.

EB-5 Direct vs. Regional Center
India varies greatly from the top EB-5 markets in the type of investment option made. In China, only 6% of investors opted for the direct EB-5 investment into a business as opposed to 33% of Indians. A direct investment is generally through a franchise or independent business that the investor owns and controls. Many Indians prefer to make 15%+ returns on real operating business than regional center investments in real estate that yield low single digits. Also, we have advised Indian clients of whom $500,000 represented a significant portion of their net worth and cannot be tied it up for 5 years without receiving a substantial return. This entrepreneurial spirit is seen throughout the U.S. in Indian business owners who own and operate multiple franchises, run publicly traded U.S. companies, and are creating some of the most influential technology companies in Silicon Valley.
What Sectors Qualify for the EB-5 Visa?
Not every sector is well suited for an EB-5 visa. Given the stringent job requirement. You must create 10 full-time jobs for American workers (U.S. citizens or green card holders). Given this requirement and our client's wish to invest as close to the minimum investment amount as possible, this limits the industries to invest in. The most common EB-5 direct investment is in fast food, or otherwise known as quick service restaurant (QSR). Establishments like Johnny Rockets, McDonalds, and Burger King employ 10+ full-time workers with many more part-time workers should you need to combine jobs into full-time positions. However, most of the large QSR brands require multi-unit development agreements and do not offer support while the temporary green card is adjudicating for 12-18 months.
Another industry popular with Indians is hospitality. Many hotel chains such as Holiday Inn, Marriott and Hilton offer franchise opportunities throughout the U.S. but at a high cost to the investor. Often times hotels in top neighborhoods can costs well over $10 million to construct. There is the potential to use financing to invest less equity but rarely close to the $500,000 minimum.  Also, many of the marquee brands require previous experience with the U.S. hospitality industry.
Education
Education and especially at the childhood level is a growing industry throughout California, Texas, Florida and other U.S. states. There are pre-schools that provide high-profit margins. Employ 10+ American workers and have strong support from the franchisor. One example is The Amazing Explorers Academy ("AEA"), a groundbreaking day care and early childhood education program that is setting the standard for pre-school learning. This innovative day care and early childhood education concept is currently expanding through franchised and corporate owned locations in Florida and other states.
Amazing Explorers Academy is a pioneer in the STEAM (Science, Technology, Engineering, Art, and Math) curriculum development and testing for the Early Childhood industry. Science is the foundation of children's learning about their world. At a young age, children need time and encouragement to explore, investigate and learn in natural ways. Aligned with science, AEA integrates technology, engineering, art and mathematics activities as a general focus of the curriculum. This foundation of STEAM encourages connections with the STEAM fields and a belief that children are confident and able to pursue their own ideas in learning
Amazing Explorers offers a unique curriculum that even the youngest children love. Through hands-on learning supervised by highly trained educators. Children can develop an interest in learning that can sustain throughout their education career and beyond. The Franchisor has a separate management arm that can support with the startup and ongoing operations of a new school for the EB-5 investor.
Franchisor Support for EB-5 Visa Investor
As the EB-5 visa takes over a year to process, the franchisor or operator will need to provide support while the client still resides overseas. Visa Franchise has long lasting relationships with established franchisors and multi-unit franchise operators. They support our clients during the adjudication of the EB-5 visa. Many of them can also offer continual support for investors that regularly travel overseas and/or ca not be in the business on a daily basis.
It is extremely difficult for an investor to reach out and structure the EB-5 investment on his own. It generally requires weeks of educating the franchisor. This by showing success with other franchises. And staying aligned with the immigration attorney for EB-5 compliance. Franchisors are accustomed to providing a high level of support to U.S. citizens and green card holders but are unfamiliar with the EB-5 visa and requirements. Most of the franchisors Visa Franchise works with had to be convinced and educated about the process and differentiation between EB-5 direct and regional center investments. One can simply google EB-5 regional center and news stories appear of fraud throughout the U.S. Reputation to these franchisors is everything! Many maintain a 97%+ success rate with franchisees in their system and they do not accept nor tolerate failure.
The negative press and extra work can dissuade a franchisor from working with EB-5 petition. At least until Visa Franchise and an accredited immigration attorney walks them through the process.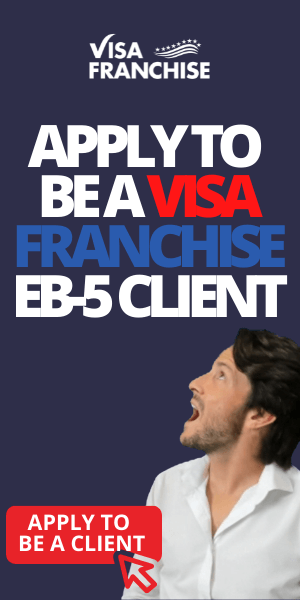 Example Franchisor Working with the EB-5 Investor Visa
Boardwalk Fries
Boardwalk Fries Burgers & Shakes ("Boardwalk") is a fast-casual concept in the rapidly growing "Better Burger" market. They provide its customers with fresh burgers and fries that are never frozen. The fresh ground beef is hand formed into burger patties every day. And cooked on an open, flat grill. Their "world famous" Boardwalk Fries are also hand cut every day and are cooked in their traditional secret recipe in 100% peanut oil. Which has zero trans-fat.
Dave and Fran DiFerndinando opened the first Boardwalk Fries in White Marsh Mall, White Marsh, Maryland, in 1981. By 1987 they had franchises from coast to coast. As time passed, customers began asking for more and they developed the Burgers and Shakes concept. Now they have locations across the globe. And are expanding rapidly on the East and West Coasts of the U.S. In 2016, there were six EB-5 investors who received their I-526 approvals to roll out new units in the U.S.
There is a huge market for Boardwalk as Americans love hamburgers. With nearly 50,000 burger joints in the United States. There is one location for every 6,300 citizens who – on average – consume 46 burgers each year!
Immigration Attorney Working in Parallel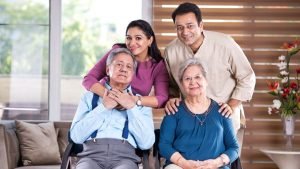 If you are serious about applying for the EB-5 visa or any other type of investor visa (e.g. L-1 Visa), it is important to start the discussion with an immigration attorney promptly. It is important to rely on referrals, experience with investor visas, and how you will interact with the attorney, when selecting one. Will you be able to speak to the attorney directly or passed onto a paralegal or staffer? What are the timelines and key steps needed from you and the attorney to get the petition submitted to USCIS? These questions and more are important when discussing your unique case with an immigration attorney. Visa Franchise has experience working with many immigration attorneys throughout the United States including some that focus on Indian nationals.
Some of our clients seek permanent residence status through the L-1 to EB-1 visa option. Others even obtain citizenship through the island nation of Grenada. And apply for the E-2 visa in less than 6 months (more information on this option here). Whatever your situation, there generally are options. You must review them with a licensed immigration attorney early in the process.
Conclusion
There are many investment immigration options for Indian nationals. But it is important to seek guidance from a specialized franchise consultant and immigration attorney. Every investor is different whether they want to actively manage the business. Or be more semi-absentee. Visa Franchise has a wide selection of vetted franchises well suited for Indian nationals seeking to move to the U.S. Reach out today to schedule a free initial consultation to discuss your case in more detail.

If you want to learn more please reach out to info@visafranchise.com or call us at +1-888-550-7556
Note: Visa Franchise does not make any financial performance representations other than provided by franchisors
(1) E-2 Treaty Investor Visa Allows A National Of A "Treaty Country" – A Country With Which The U.S. Maintains A Treaty Of Commerce And Navigation – To Reside In The U.S. When Investing A Substantial Amount Of Capital In A U.S. Business (Generally >$150,000)
(2) EB-5 Visa Requires At Least A $500,000 Investment In A U.S. Business That Creates At Least Ten (10) Jobs For U.S. Citizens Or Green Card Holders In The First Two (2) Years. Investors May Either Start Their Own Businesses As Active Investors Or Invest In Designated Regional Centers As Passive Investors