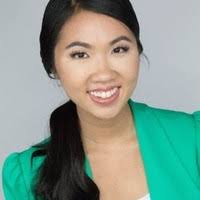 By: Elizabeth Tran, Business Development Analyst at Visa Franchise
Foreword
At Visa Franchise, we specialize in advising the right franchise business investments  for foreign national clients looking to move to the U.S. through an E-2, L-1, or EB-5 investor visa. While our focus is on advising clients looking to open up an American franchise within the U.S., there are instances where we help foreign national clients bring an American franchise to their home country. Recently, we worked closely with a client to bring the iconic American franchise IHOP to Peru.
We were initially engaged by this client intent on opening franchise units within the U.S. However, soon after beginning our work the client became interested in bringing an iconic American franchise back to his home country of Peru. While our focus is to help our clients invest in franchises within the U.S., we do advise with exporting American franchises abroad from time to time.
IHOP in Peru
We worked with our client to analyze a number of potential concepts that would meet his goals. He and his group eventually decided on IHOP for a number of reasons. This opportunity was the first time IHOP was expanding to South America. Although, IHOP stands for the International House of Pancakes, it is most notable as an All-American diner, with breakfast food available 24 hours a day and 7 days a week. IHOP restaurants are in 13 countries and two U.S. territories, including Canada and Mexico. The first IHOP restaurant in Peru should open around late 2019 in Lima. Over the next ten years, there will be an additional 24 restaurants throughout Peru.
Historic Expansion
Dine Brands International owns IHOP and the other popular restaurant chain Applebee's International. According to Steve Joyce, the President of Dines Brand International, he is thrilled to see the IHOP brand launch in a new continent. As he states, "Bringing this vision to South America represents a truly historic step for the IHOP brand, and I am proud to be taking that step with our new franchisee, Percapitals S.A.C."
Our team here at Visa Franchise is also proud to be a part of this historic expansion for IHOP. For more information, visit https://finance.yahoo.com/news/dine-brands-international-continues-global-140000383.html
About the Author
Elizabeth Tran, the Business Development Analyst at Visa Franchise, supports the sales, marketing, and channel management efforts globally. Prior to working with Visa Franchise, she coordinated one of the largest charity modeling events in Florida that raised over $120,000 for Children's Miracle Network Hospitals. As a first-generation American of parents from Hong Kong and Vietnam, she relates to the American journey many of Visa Franchise's clients embark on every month. She looks forward to working with clients pursue their American Dream much like her parents did before.