Patrick Findaro here. Co-founder at Vetted Biz and managing partner at Visa Franchise. For those that don't know, Visa Franchise helps find, vet, and analyze all different types of businesses, principally franchises that qualify or are eligible for the E-2 Investor Visa. Last week I was excited with a couple of members of our Visa Franchise team for the grand opening of one of our client's businesses, which is always an exciting time. I've gone to fewer of these, especially just given the pandemic that was going on. We're starting to see a lot more grand openings of businesses, businesses that might've opened up in May or July, but now are opening up a little later because of COVID, and it was great to see. Our client from Argentina opened a business in Aventura, Florida, about half an hour from our offices in Miami Beach. And it's a great concept It's a Healthy Food Franchise.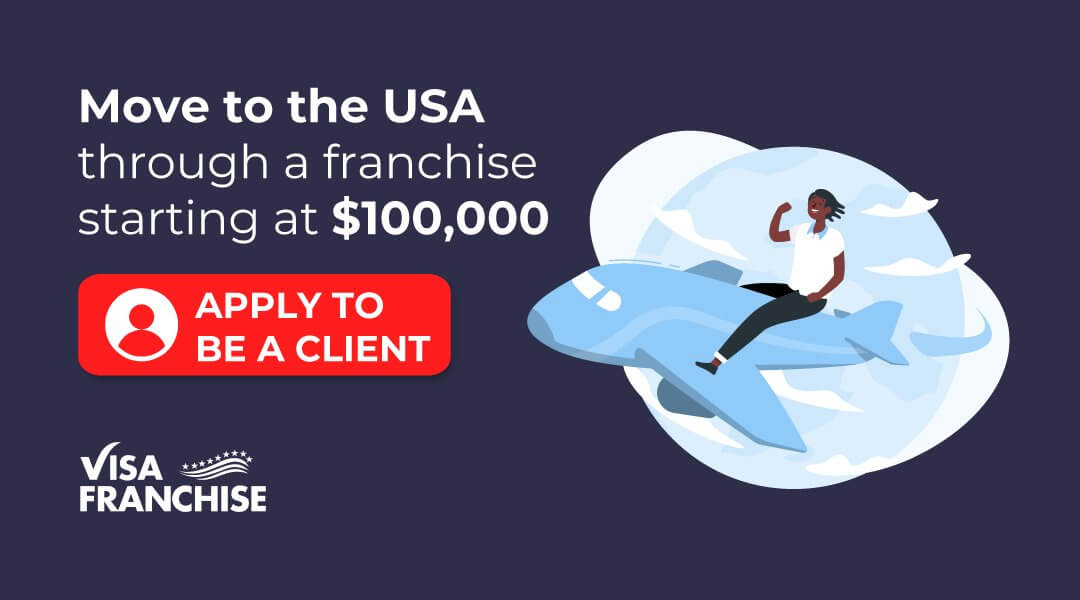 Vitality Bowls, the role model
It's called Vitality Bowls, healthy fast food, riding that wave. It's from the Bay Area of California. Nearly 100 locations open around the U.S., with more locations committed. Attractive traits. We liked that it's in a healthy food space. It's well-suited for grab-and-go, as well as takeout and delivery. Some of their franchisees, especially in California, are seeing 50% plus of their sales through the third-party apps, which is great for this type of concept that is well suited for people that are doing grab-and-go, as well as delivery. Our client's location is in Aventura, Florida. And it's really well situated with very easy parking, which is very important for many areas of Florida, where people are used to driving around and need an easy place to park.
And the first impression I got when I went there was it's very clean. I'll show a couple of pictures. So there you have myself and our client, the franchisee of Vitality Bowls. Very clean. A lot of people, when I was there, were picking up or ordering and then waiting outside. They had some outdoor dining. When my colleague went, she said there were over 50 people. So really excited to see our client with this new healthy food franchise open. The meal was delicious. I had the nutty bowl. My wife had the veggie panini, and I also had an avocado toast to top off my nutty acai bowl.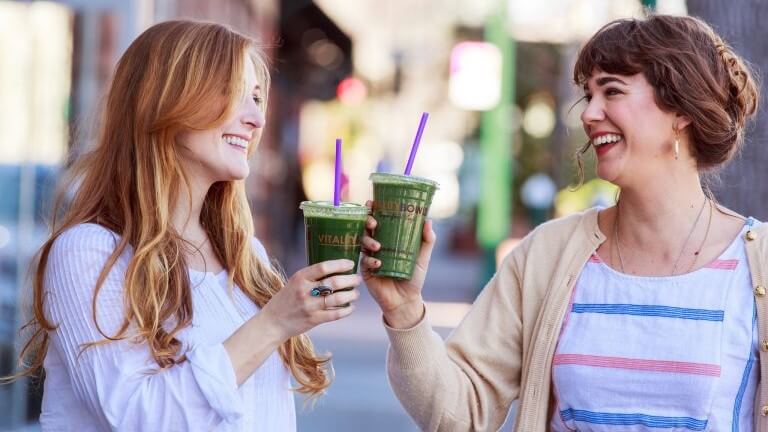 Located in Aventura
The location, as I mentioned, it's well located in Aventura, not far from the mall, close to all different types of medical practices and major hospital. Many new apartments in the area. I can imagine they're going to benefit from all those people working from home as well as New Yorkers that are coming down from the winter as there's not too many healthy fast food options in the area. When I was talking with someone, a colleague who's here, about the Vitality Bowls, in Aventura there's some competition but the brands that we've ordered from the past that are in the immediate vicinity, not so far from their location in Aventura, their systems aren't very tight. You order, it takes 50 minutes to pick up, you get the wrong item.
---

That's a big value with a healthy fast food franchise, like Vitality Bowls, is their systems are really tight. They're not going to have issues very often where you order a simple smoothie and the expected time it takes is 50 minutes, or major issues in terms of food quality.

---
Great Franchise
I've been at numerous Vitality Bowls now. I can only say good things about the products and the systems they have in place. Really excited that they sent a two-member training team for, I believe, two weeks when I was there and they were training the staff, getting the franchisee well situated, and helping train a lot of the new hires and being very active, which not all franchisors are going to be that actively involved in the beginning, but that is really the most fundamental time. And then, later on, I'm sure the franchise owner will nurture relationships for doctors' practices with the catering, further with the third-party apps that Vitality Bowls already has the relationships with. Looking at all different types of market initiatives.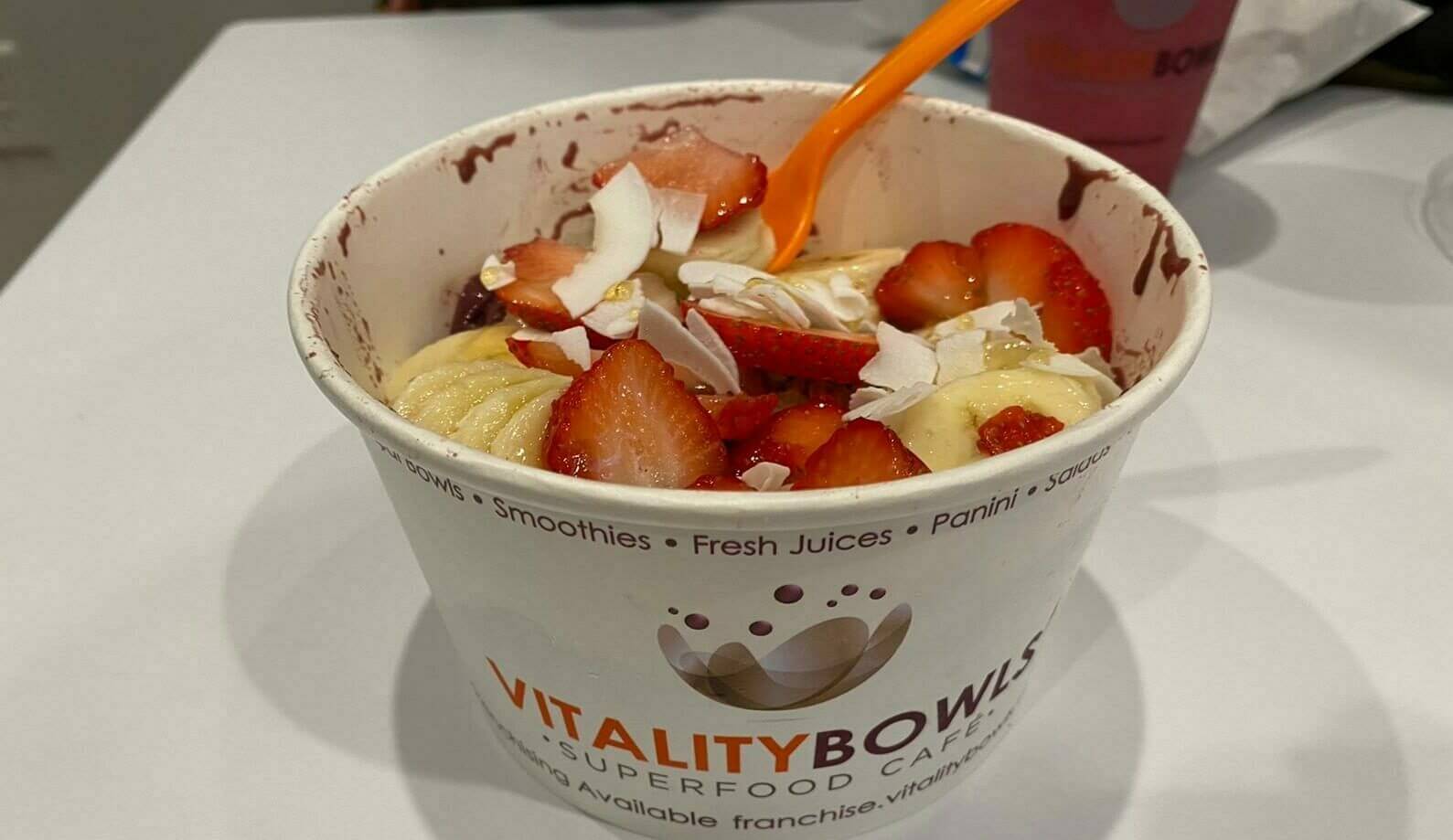 Promising future
So in conclusion, very excited for our client that opened this business, the Vitality Bowls in Aventura last week. Very excited to follow the success. And we'll definitely be catering some orders for when we have employee get-togethers at Visa Franchise. This has been Patrick. If this video has been interesting to you, please share it and subscribe to our YouTube channel. Thanks.