E-2 Visa Business For Sale
Hey, Patrick Findaro here. I just wanted to give a little bit of an update on those that are seeking an E-2 visa business for sale. We've had a lot of clients over the years buy franchises that are basically franchise resales. So, that would be when there's an existing franchise where the owner maybe is going back to their corporate work, moving towns, retiring that's selling the business, and our clients mostly have bought those franchises resells as an asset purchase to avoid taking on any potential tax liabilities, litigation, etc. So, instead of actually buying the entity, they buy the asset. That's typically how most people are structuring existing business sales in the United States. Given that it's 2020 and the pandemic is still very much a thing, promising hopes with the vaccine coming out, there have been a lot of business opportunities listed, especially in states like Florida, Texas, California, and New York. And there's a lot of interesting opportunities, especially in particular industries that are focused on home services, on delivering takeout, which are really increasing a lot. There are some industries that have done very well and even have done better than 2019. You know, if you have a pool servicing company and people are spending a lot more time at home, or a kitchen and bath remodeling business, and people are refurbishing their kitchens and making an extra…reorganizing their house and maybe working out of their kitchen event, there is a lot of spending happening in certain industries in the United States, so there are attractive opportunities.
The lion's share of businesses for sale
That being said, the lion's share of businesses for sale, generally the owner thinks that their business is worth a lot more than it is. So, we tend to see businesses for sale, say less than $500,000 at a multiple of 2 to 4 times earnings depending on the industry, as well as how actively involved the owner is in the business. There are other industries like real estate property management, landscaping, small accounting practices that are very sticky and have recurring revenue where it's generally not a multiple of how much you're earning from the business, but a multiple of sales. So, if you're looking to buy, say, a property management business in Florida or Southern California, it might be 1 times revenue, 0.8 to 1.2 times revenue. So, if a property manager is managing 100 single-family homes and has a business that they're making $500,000 a year, it might cost you $500,000 to acquire that business. And there's all different ways to structure the business sale. It's really important that you have an attorney that's done a lot of business purchases and business transactions, as well as a competent accountant to make sure that it's structured complaint from a fiscal perspective and any type of tax planning needs that you might need. Working together with the accountant, the business broker, and the attorney will ensure that you have as smooth a transaction as possible when you're buying an existing business.
E-2 visa investors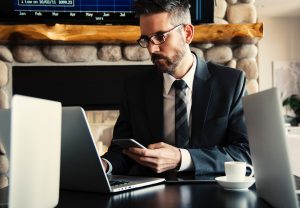 A lot of E-2 visa investors are looking just to invest $100,000, $150,000, $200,000. So, if you do the math, a business that's doing $50,000 in an owner compensation might sell for $100,000, $150,000. And then you've got to really ask yourself, you know, do you want to be working 30 hours a week, 40 hours a week making $50,000? Is that your American dream? If not, can you scale the business up after acquiring to get to $100,000, $200,000 of owner compensation? So, it's gonna really depend on what your goals are, how much money you want to be making, and how much you prioritize already having some money in terms of buying a business instead of starting up a business where you already have the revenue coming in and really doing a tight due diligence. So, there's a few different accounting firms that specialize in doing business valuations for small business acquisitions, whether it'd be in Texas, Florida, California, Arizona, and they can help you to understand is the owner actually saying what the true financials are and do a forensic due diligence to match the QuickBooks, the point of sale software with the actual traffic coming into the store.
It's gotten a little tricky or it's sometimes a little easier to do the due diligence depending on the digital traffic, but it's really important if especially if this is your first time buying a business that you surround yourself with the best professionals to ensure buying a business through E-2 visa is as smooth as possible, and again, that your objectives are met. If you're looking to invest $150,000 but make $150,000 that year, probably not gonna happen for a lot of different industries and, you know, unless you're in the top 1%, 2%. So, it's about having realistic expectations, aligning yourself with the best professionals to do a proper due diligence on the business, and making sure that the business acquisition is structured in a way to maximize the chances of success for you, the future business owner, as well as for the E-2 visa. Generally, you can have some of the funds conditioned and the transaction partly conditioned on having the E-2 visa approved. This Thursday, actually, in two days, we're going to be interviewing the to p business broker in South Florida. So, I really look forward to having him on. He's participated in hundreds of businesses, business transactions over the last 20 years here in South Florida so there's gonna be a lot of insights. Stay tuned for that. If you liked this content, subscribe to Visa Franchise, like the video, share the video.
Again, this has been Patrick Findaro, managing partner at Visa Franchise, as well as co-founder at Vetted Biz. Vetted Biz is an online platform that has 1,800 franchises for sale and many businesses for sale. So, if you're looking for a business for sale, you can consider exploring on our sister platform, vettedbiz.com. And again, if you're one of the shaded countries below, you can move to the U.S. through the E-2 visa with an investment as low as $100,000. Again, Patrick Findaro here. Share the video if you like it, and really appreciate the time.