By: Jack Findaro, Product Development Director at Visa Franchise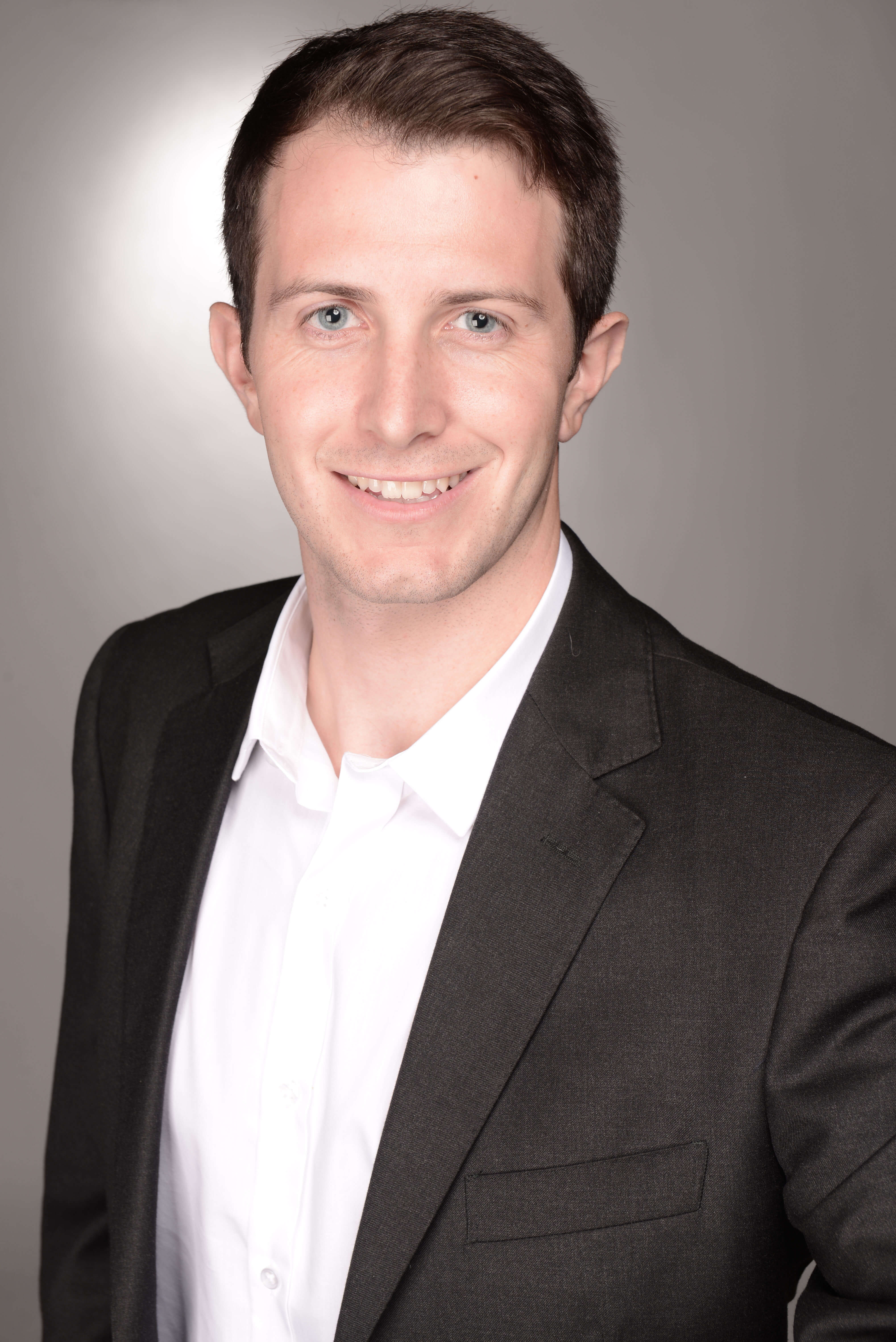 Foreword
Our focus at Visa Franchise is to help individuals find the franchise investment that most closely aligns with their own investment, business, and lifestyle goals. In particular, we work closely with many foreign nationals that are moving to the U.S. through a franchise investment that qualifies them for an EB-5, L-1, or E-2 investor visa. While most of our clients have been to the U.S. many times and may be quite familiar with the U.S., they quickly learn that visiting the U.S. as a tourist or student is much different than successfully investing, opening, and operating a business. For this reason, Visa Franchise helps our clients with finding their ideal franchise business with demonstrated experience in owning and operating businesses within the U.S.
The U.S. is the World's Most Competitive Business Environment
One of the U.S. economy's biggest advantages when compared to the economies of other countries is the ease of doing business. Necessary steps to launching any business such as creating a company entity and opening a bank account can be completed in as little as 24 hours. Additionally, tax and labor laws generally favor business owners significantly more so than compared to other countries with tax and labor laws. These factors, in addition to various others such as a highly educated workforce and overall entrepreneurial culture, make for a robust and competitive business climate that incentivizes individuals to open businesses in the U.S. While these characteristics are positive for the economy overall, it increases the level of competition that a business owner faces. For this exact reason, Visa Franchise strongly advises against individuals looking to open their own independent, non-franchise business in order to obtain an EB-5, L-1, or E-2 investor visa. Instead, the vast majority of our clients elect to invest in a franchise investment for their investor visa as they understand the overall support a strong franchise partner offers helps decrease the risk of their business failing in such a competitive business environment.
Benefits of the Franchise Model
Simply put, a franchise is the practice of the right to use a firm's business model and brand for a prescribed period of time. There are a host of benefits that come with a franchise business that an independent, non-franchise business does not have. Included amongst those benefits are: an already established business model in the U.S., brand recognition, franchisee community, and all the support that a franchisor offers to their franchisees. While it is never possible to guarantee a business investment will succeed, all of the factors listed above help decrease the risk of the business failing. We will explore in detail the various benefit characteristics of franchise businesses. In the case of unfamiliarity with franchise terminology, this glossary can help.
Established Business Model
One of the principle reasons individuals decide to invest and open a franchise business instead of attempting to open their own independent business is the ability to invest in a concept and business model that has already been proven in the U.S. market. The fact that the business model has already been proven helps to decrease the risk of the business failing. For our foreign national clients that are looking to move to the U.S. through an EB-5, L-1, or E-2 franchise investment, what is especially important is that the business model has been proven within the U.S. market. It is well known that every country around the world is different due to the varying laws and regulations. U.S. based franchises know how to navigate the local permitting and labor market. Additionally, a business or franchise that might work very well in either Brazil, Turkey, or Mexico, might not work well at all in the U.S. or another market as every country's business environment is different. Furthermore, consumers have different tastes and customs depending on the market. A franchise that is already established within the U.S. is able to help their franchisees with attracting and keeping U.S. consumers and clients. This knowledge of the U.S. market helps to decrease the risk of a business failing due to lack of knowledge of U.S. regulations, consumers, and their tastes.
Established Franchisee Network
Another significant advantage to investing in a franchise business as opposed to an independent business is the ability to utilize the network of franchisees. Many franchises help facilitate communications between all of the franchisees within their franchise system. The franchisees then communicate with each other directly to pick each other's brains and share ideas about what is working and not working for them in their own cities or markets. The collective knowledge helps grow the sales of the whole franchise system. In particular, the sharing of marketing strategies and product offerings can help franchisees quickly grow their sales. By comparison, independent business owners can only rely on themselves for improving their marketing and sales or hire expensive consulting firms to provide support.
Additionally, before investing in a franchise a potential franchisee is able to meet or speak with many existing franchisees before making their decision as to whether or not to invest. Normally the franchisees are quite open in sharing their experience within the franchise, including both the good and bad aspects. This helps a potential franchise business investor obtain a very intimate understanding of the franchise business, including how their day-to-day schedule will look like, before needing to commit to the franchise. Independent businesses in particular do not have this advantage, so an investor starting an independent business cannot know for certain how much time and energy they will need to spend on growing and building the business. As an investor, it really helps knowing exactly how much time and money will need to be spent working in the business before committing to a business investment. For this reason, we at Visa Franchise developed a framework to help our clients figure out what type of business would best suit them before they begin speaking to any franchisors or franchisees.
Brand Recognition
Any business benefits from having local customers and clients already be aware of its offerings. Franchises typically have this distinct advantage wherever they open, even if it is in a new territory. When the local market already knows about the product or service offering, it becomes much easier for a new owner to quickly gain sales or clients as long as the franchise has a good reputation. Review websites such as Yelp that have search engine optimization also help to greatly enhance a franchise business's visibility. Independent, non-franchise businesses typically start with zero brand recognition whenever they open in a market as by definition the brand is new. In addition to having instant brand recognition, depending on the business model a franchise might already have relationships with large corporate customers and organizations. A new franchisee is typically able to tap into through these relationships that have already been established by the franchisor or by franchisees in other markets.
Ability to Grow and Scale the Business
Most franchises like nothing more than to have their franchisees be as successful as possible and continue to grow their sales alongside the brand. Franchises by their model are meant to be easily scalable. This means that over time, as a franchisee gains success through higher sales in their market, they are normally able to expand into nearby markets with relative ease due to the development guidelines that a franchisor has created. This is especially attractive for entrepreneurs that want to be able to establish and grow a business in such a way that they can eventually spend less time on the business and instead manage the business through a manager or managers. This enables the owner to have more free time to focus on other investments or areas of their life.
Support of the Franchisor
Without a doubt, the support that a franchisor provides can prove invaluable to the success of the franchisee's business. A franchise with supportive management helps its franchisees with almost everything one could think of, including site selection, lease negotiation, development, training, marketing, hiring, and all sorts of operational support once the business opens. Foreign nationals that are moving to the U.S. through a franchise investment are in need of all the support that a franchisor provides as the process can be complicated for an individual that is unfamiliar with U.S. regulations as they pertain to permitting, lease contracts, and labor law. For these reasons, we at Visa Franchise actively look for franchises that provide strong support both before and after the franchisee opens their location. Below we outline in detail significant areas where a franchise helps its franchisees.
Location, Location, Location
Depending on the industry, the location can be one of the most important factors in determining the success or failure of the business. While every franchise has its own process for site selection, many adhere to general principles when looking for suitable locations for their franchisees. Sophisticated franchises, working alongside commercial realtors, identify locations in areas where the business has an increased chance to succeed. They typically look for key demographic indicators such as population density, median household income, and median age of the population to identify target areas for a location. Once the areas have been identified, many franchises will also look at proximity of complementary business as well as local competitors to find the best available locations. Once identified, a franchisee will be able to see firsthand the different locations, price per square foot, and other aspects of the properties before deciding which location is their preference. Not every franchise is dependent on finding an ideal location in order to succeed. However, some industries such as restaurants or concepts reliant on high foot traffic see substantial sales increases when they are located in an easily accessible and highly visible location.
Signing the Lease
Once a suitable location has been found, the next step is to negotiate and sign the lease. Here the expertise, knowledge, and experience of the franchisor can be incredibly useful in helping to negotiate a lease that has more favorable terms for the franchisee. A focus for the negotiation is to agree to a monthly rent amount that is not too high for the business to support. When a fixed cost such as rent is too high relative to sales then it makes it very difficult for the business to succeed. At times, a franchisor is even able to negotiate a period of time during development where the franchisee does not have to pay rent (called rent abatement) or receive money from the landlord to help develop the location (called tenant improvement), both of which can save a franchisee a considerable amount of money. Sometimes the franchisor is even willing to guarantee the lease, which can significantly reduce the rent deposit required from the foreign investor. For foreign nationals without a credit history or assets in the U.S., having a franchise with an established track record can be the difference between the landlord accepting or rejecting the franchisee's lease offer. Additionally, having a lease signed is of particular importance for individuals and families that are applying for an E-2 investor visa through a franchise investment. Note that a franchise that has a business model focusing on business-to-business sales from an office does not have to worry as much about this step of the process.
Site Development
Once a lease is signed, the next step is to develop the location. The franchisee will then need to hire contractors and architects to complete the development phase so that the business can finally open. Franchisors help with this process by making available their network of contractors and architects that have worked with them or other franchisees in the past. This saves the franchisee both time and money by already having the contacts of contractors and architects that are familiar with the requirements of the brand. These third parties have a large incentive to do a good job for the franchisee as they know that they will continue to receive more referrals from the franchise for working quickly and efficiently. Additionally, franchises usually have a development check list for milestones and permits that need to be obtained during the development process so that the development of the location can be completed as quickly as possible, thereby allowing the owner to begin generating income from their franchise unit.
Hiring of Employees
Attracting and hiring the right employees is crucial to the success of many types of businesses. Franchisors know better than anyone what to look for in potential employees that a franchisee will need to hire in order to properly run their business. Many franchisors either actively help in the hiring process as a franchisee gets started or provide thorough guidelines for what a franchisee should look for in their employees. For foreign nationals who might be unfamiliar with the U.S. labor market or with the interview process in general, this support is vital in helping them find and hire the right employees for their business.
Training
Training is one of the biggest differentiators between investing in a franchise and opening an independent business. Whereas in an independent business the owner-operator must learn everything on their own after the business is opened, a franchise business offers comprehensive training to its franchisees so that they have all of the information and tools at their disposal to operate a successful business. Typically, this training takes course over multiple weeks before the franchise even opens. Once the investor opens their franchise business, they can receive strong ongoing operational support from both the franchisor and fellow franchisees. The training usually covers both the franchisee owner as well as the employees that they will hire. Franchise business investors really appreciate knowing that they are not in the business all by themselves.
Lower Costs Through Vendor Relationships
A very tangible benefit to investing in a franchise are the cost savings that a franchisee gains from prices that are negotiated by the franchisor on behalf of the whole franchise system. The overall cost savings are covered in detail in this article. Typically, a franchise can gain lower prices from vendors and equipment suppliers due the negotiating power that comes with a large franchise system. If a franchise system is structured properly, the savings are passed directly to the franchisees as they would buy directly from the vendors. These savings can even offset the royalty fees and the franchise fee that a franchisee pays to the franchisor. The savings that a franchisee receives allows the investor to keep more money which can then be used in other parts of the business or be retained as profit.
Marketing Support
Marketing is key to promoting and selling the products and services that a business offers. With the ever-changing marketing landscape, it helps having a franchisor and system of franchisees that are working together to constantly innovate different marketing initiatives to ensure that their marketing funds are used as efficiently as possible. The shift of marketing ad dollars to online platforms, such as Facebook or Google, has created a need for a deeper understanding for how to properly market on these platforms. Additionally, a deep understanding of search engine optimization (SEO) has become vital for companies looking to have a strong online presence. Franchise systems are uniquely suited to take advantage of online platforms due to their economies of scale. What benefits one franchisee in terms of online relevance can end up helping the whole system of franchisees. That is why many franchisors invest in SEO experts to help their franchisees be as relevant as possible on the online platforms. At the end of the day, the stronger the marketing presence of a franchise system, the more sales that are generated for the franchisees.
Ongoing Support
The CEO of one of the first franchises that Visa Franchise began to work with alongside our clients has a telling phrase he likes to use, "in franchising you work for yourself, not by yourself." This phrase captures the essence and beauty of what franchising is supposed to be all about. It enables an individual or family to be their own boss and run their own business, while at the same time receiving all the benefits of the franchisor and franchisee support network. Franchisors are strongly incentivized to help their franchisees grow and achieve as much success in their market as possible. The franchisor gains from the increased visibility and footprint of the brand and increased royalties resulting from increased sales. Therefore, a well-managed franchise provides every tool and opportunity to their franchisees so that they can maximize their potential. From our experience at Visa Franchise working with many different franchise and joint venture opportunities, we have seen that emerging franchise concepts tend to offer the most support as they have more time and incentive to make sure that the few franchisees they do have succeed as well as possible.
Many franchisors offer 24/7 support to be there for their franchisees whenever they need them, especially as the franchisee is getting their business off the ground. Smart franchisees take advantage of this support in order to rapidly increase their sales and achieve profitability as soon as possible. This support is nonexistent for an independent business. For a foreign national moving to the U.S. via an EB-5, L-1, or E-2 visa business investment, this support can mean the difference between success and failure of the business.
Lower Risk of Business Failure
All of the factors we have explored in detail help to lower the risk of the investment failing. Each one of the areas we identified is important to the success of the business. Investing in a business model that has been proven in the U.S. greatly reduces the risk of the business failing simply because the business model is inadequate. All of the support that a franchise provides in each area of the business, from development to post-opening, shows a franchise investor that he is not by himself in the investment. The support ends up saving many individuals time and money so that they can open their business much more quickly for a less amount of capital than they would have spent if they were to open their own independent business. This is a principle reason the franchise industry in the U.S. continues to steadily grow year after year.
Summary
                It is important to note that not every franchise is equal, with the majority of franchises in the U.S. not reaching the criteria that we at Visa Franchise look for in the investments that we present to our clients. Our goal at Visa Franchise is to put the investor and their family in as strong as a position as possible to invest in a business that will succeed. We actively look for franchises that offer a strong, differentiated product or service as well as have a management team that is looking to grow alongside with and help their franchisees. We work with our clients to find the best investments that fit their own unique profile that will qualify them for an EB-5, L-1, or E-2 investor visa. We are constantly conducting research and speaking with franchises to find the best opportunities in the market.
About the Author:
Jack Findaro is the Product Development Director at Visa Franchise. He and his team focus on the research, analysis, due diligence, and ongoing relationships for the different franchises and businesses in Visa Franchise's portfolio. Before Visa Franchise, Jack worked at Miami-based global franchise company Restaurant Brands International, parent company of global iconic brands such as Burger King, Tim Hortons, and Popeyes. He worked within various departments, including Global Finance, Investor Relations, and Global Development. His experience at Restaurant Brands International has enabled Visa Franchise to provide deep insights to their foreign national clients, many of whom are interested in investing in a franchise in order to obtain their investor visa for themselves and their family.
 Who Is Visa Franchise?
Visa Franchise guides investors in identifying and analyzing the best investment opportunities tailored to their specific objectives. The focus of the firm is on franchises that qualify for the E-2 (1) and EB-5 visas (2). Visa Franchise is the trusted advisor of clients from all over the world when it comes to helping them find the business opportunity that best meets their investment and immigration goals. Visa Franchise takes into consideration their capability, experience, and size of investment to ensure that they choose the best possible option for their unique, individual situation. Visa Franchise is based in Miami, Florida with offices throughout the U.S. and world.
If you are interested in owning a franchise please reach out to info@visafranchise.com or call us at +1-888-550-7556
Note: Visa Franchise Does Not Make Any Financial Performance Representations Other Than Provided By Franchisors. It Is Always  Advised To Consult  With A Licensed Immigration Attorney Regarding Immigration Manners.
(1) E-2 Treaty Investor Visa Allows A National Of A "Treaty Country" – A Country With Which The U.S. Maintains A Treaty Of Commerce And Navigation – To Reside In The U.S. When Investing A Substantial Amount Of Capital In A U.S. Business (Generally >$150,000)
(2) EB-5 Visa Requires At Least A $500,000 Investment In A U.S. Business That Creates At Least Ten (10) Jobs For U.S. Citizens Or Green Card Holders In The First Two (2) Years. Investors May Either Start Their Own Businesses As Active Investors Or Invest In Designated Regional Centers As Passive Investors